I do love a bit of eyeliner, I mean… it's only taken me approximately 15 years to get the hang of applying it, so I feel entirely justified in my urge to play around with it a bit.
Enter YSL's latest release in the form of their Rose Baby Doll Eyeliner, launched as part of their Baby Doll collection and currently on counters now.  Rose Baby Doll isn't actually as pink as the name might have you believe. It's a rosy-copper shade with more shine than a new penny and works really nicely on green eyes. Even if I do say so myself!
It applies with one of those spindly, super-fine brushes that gives utmost precision but tends to get tangled up in my lashes, resulting in an ocassional "splodge" of colour just where I didn't want it as the brush flicks back, untangling itself as it sweeps across the lashline.
I will always prefer felt-tip style nibs for liquid eyeliner but when you're crafting colour with as much shimmer and depth as this one delivers, this is the only style of brush that really cuts the mustard.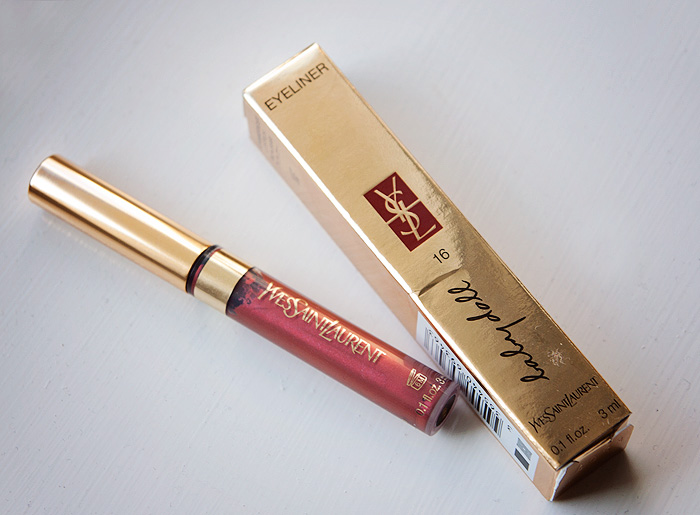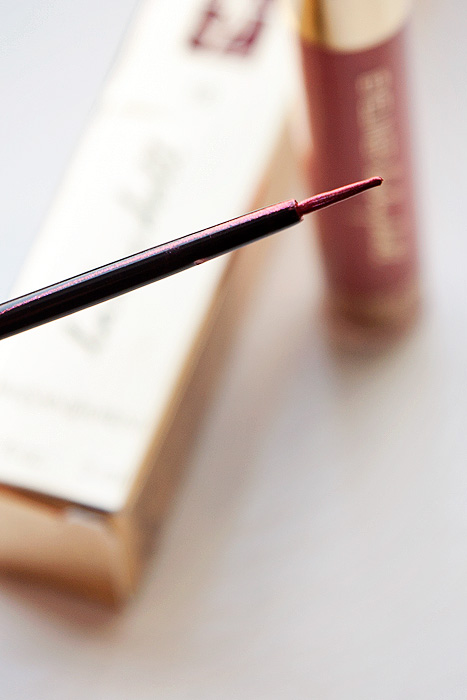 Whenever I wear a coloured eyeliner, I almost always pair it with a black line… doubling up, so to speak.  My eyes need the added definition that a slick of black brings, and I love the contrast which almost always evokes a compliment from someone at some point through the day.  Not about me, just my eyeliner you understand!
I often find that with this style of highly-foiled eyeliner, I suffer from flaking.  Illamasqua Precision Inks, Urban Decay 24/7 Waterproof Liquid (some of them), and the old-style Guerlain Divinoras do this to me and by the end of the day, I'll look into the mirror and see chasms of emptiness across my lashline where the coloured liner has simply peeled off in sections as the day has progressed.
Which makes me rather pleased to state that I had absolutely no problems with this one.  Infact, it lasted so well… that even the flicks were still intact 8 hours later.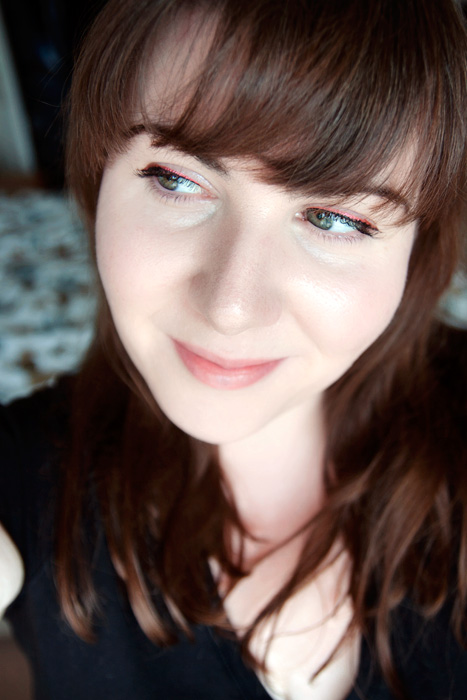 This particular shade is selling out fast, and is already out of stock at many of the major retailers so if you want to jump on the rose-gold eyeliner bandwagon, do it quickly!
Do you wear coloured eyeliner?
YSL Rose Baby Doll Eyeliner is available to buy on counter and online now, priced at £24.00
* press sample