An official statement on the current HQHair situation:
Unfortunately HQ Hair went into administration last week.  However in a bid to save the brand and the site it has been bought by The Hut Group. At the moment there is a holding site so some brands will not appear but the plan is to relaunch in a big way. HQ was a leader in the online beauty world and we want to keep it that way by investing in the technology and introducing exciting new hard-to-find brands as well as supporting those we currently stock. Please keep with us while we make the transition. All customer orders will be honoured and everyone will be looked after as always.

Kind regard
Hilary Andrews
MD
There's much talk at the moment about what might and might not be happening with regards to the popular beauty site HQHair.  I know that for many European girls, the site was their main source for hard-to-obtain brands such as NARS (a brand that has been removed from the HQHair brand portfolio in the past few days).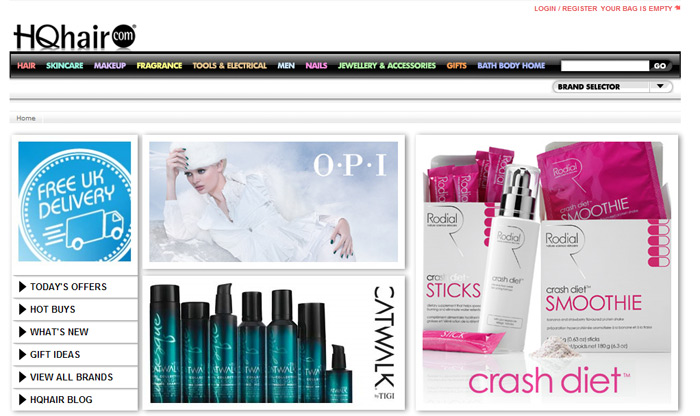 I do hope that the company can get back on their feet soon.  in the recent past, I've felt at times that the online emporium haven't been quite as focused as they should have been, though to be fair… the CS issues I have had have been rectified promptly when brought to their attention.
Perhaps this will be the kick needed to relaunch into the beauty leader they want to be.  Until then, my thoughts are with those who have lost their jobs at the brand.