I was sure I'd already blogged about my Guerlain Météorites Perles?  I mean, there aren't many items I use so frequently but this is one of the ones I reach for almost every morning.
And for one, it's a pure joy just to reach for… look…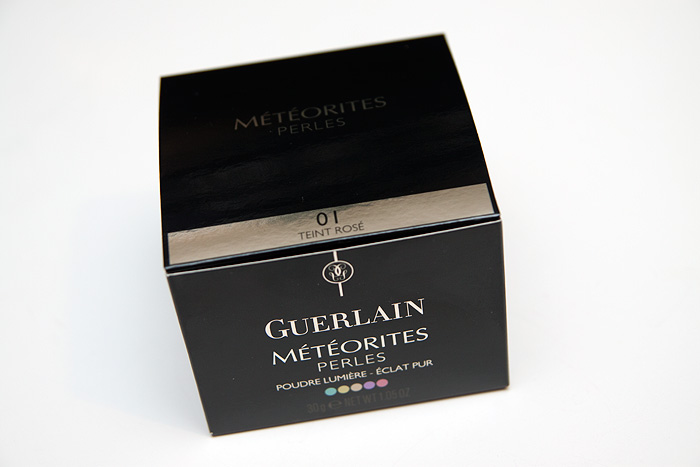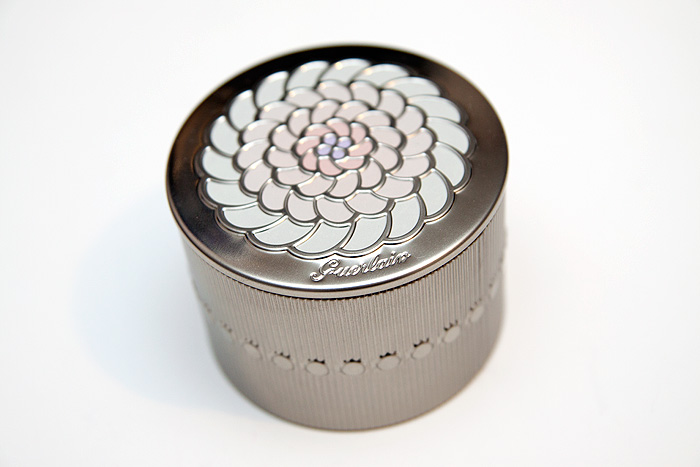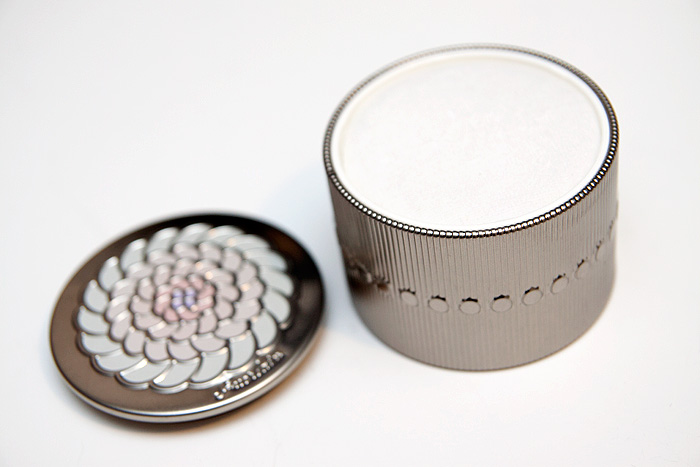 I bought the shade 01 Teint Rosé back in March when I had a coupon code for StrawberryNet.  I'd been lusting after them forever but money-off was the final push I needed to take the plunge!
The metal tin houses 100s? (I'm not counting them) of little powder balls in a variety of lilac, green, pink, yellow and white shades that promise to colour-correct and impart a healthy glow.  It also smells like a giant parma violet.
I use this in conjunction with my Trish McEvoy powder brush #5 to swirl before lightly buffing over my face.  My personal preference is to use this when I've finished applying my makeup… it gives a very light covering so I consider it my 'finishing' powder.  To my eye, it adds luminosity and a slight soft-focus finish.  You might be interested to hear that the other product I use (when I'm not using this) is ELF's HD Powder.  Eclectic.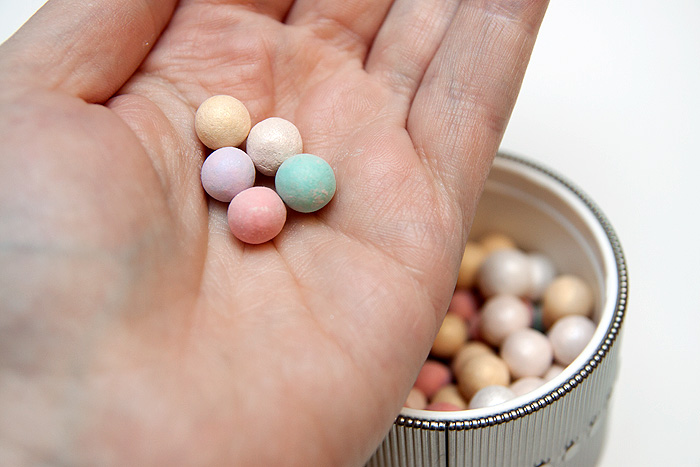 Guerlain Météorites occasionally comes under accusations of being a bit "Emperors New Clothes" but all I can say about it is that it's one of my very few Holy Grail items and will last me for (literally) many years, making its hefty price tag seem a little more justifiable.
Do you use Guerlain Météorites?  Love it?  Think it's massively over-rated?