I began prepping for my 2010 Advent Giveaway early last year, squirreling away products… giving in to 3 for 2 offers and putting the spare one aside.  But as my blog developed throughout the year, I wanted to treat you with bigger, better and flashier prizes and that's where the brands came in who generously donated to the cause.
But what to do with all those prizes that I'd been stockpiling?  Well… some still made it onto the giveaway so that I could be sure to involve my international readers in the fun… but I'd accumulated so many (shopping addiction) that I figured if anyone managed to enter every. single. day. they deserved something too!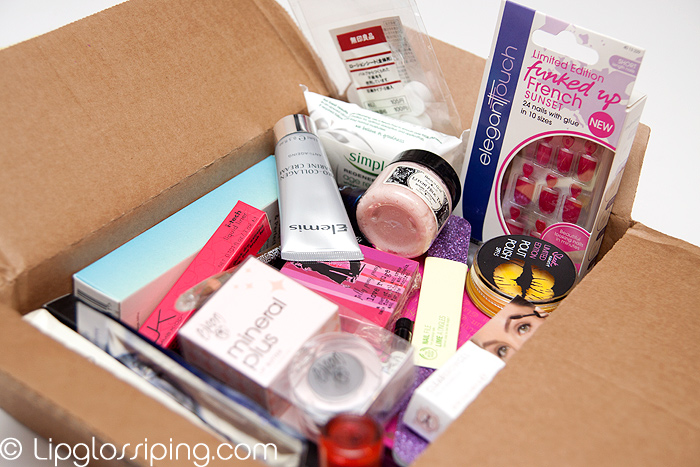 The 'most dedicated' prize includes products from:  Bloom, Jemma Kidd, Sleek, L'Occitane, Haus of Gloi, Elemis, Simple, Asda, Jelly Pong Pong, The Body Shop, Boots No7, Tesco, Elegant Nails, Muji, Anastasia Brow, Models Own, Benefit, E.L.F., GOSH, Avon… basically, I've filled a box as full as I can make it with a big selection of treats.
There were 20 of you who managed to enter every day of the 25 day giveaway and from those 20, I drew one name at random.
The winner of my mystery prize of beauty booty is…
Gemx
Congratulations lady!
Well, this concludes this year's BIG giveaway.  I hope you've enjoyed it and I truly mean it when I say that I wish I could give a little something to each and everyone of you.  I have the best readers a blogger could wish for.  I know, you can vom… I'll even hold your hair for you. <3