Dollipops wants to offer my lovely readers a 15% discount off your orders.
I've already shared my appreciation for the retro Jackie necklace, but I'm also particularly coveting: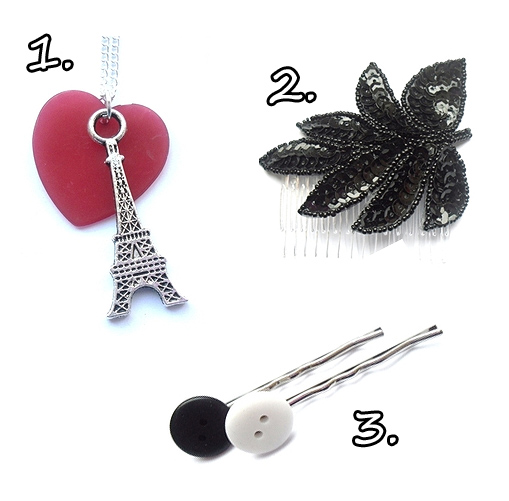 1. Je T'aime (£5.99) – Silver plated chain with frosted heart charm and cute Eiffel tower pendant.
2. Black Leaf (£7.99) – Beautiful leaf hair slide, with sequin and bead detailing.
3. Monochrome Buttons (£3.99) – Set of two cute monochrome button grips.
.
To get 15% off all orders online at Dollipops, enter the exclusive code LIPGLOSSIPING at checkout.