Question of the Week – Do you own any beauty products that you "covet" but never (or rarely) use?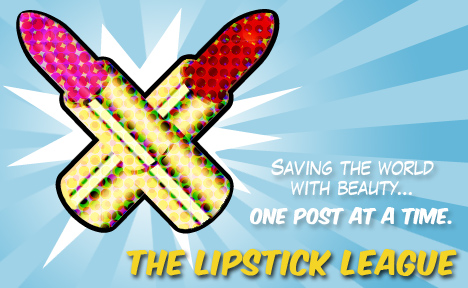 Answer: – My most coveted, least-used item is probably my Clarisonic.  It's not that I don't like it… it's just that I don't have anywhere near the sink that I can plug it in to keep it charged.  Such a pain in the arse.
Gouldylox Reviews – has found a mascara that gives long, lush lashes that no summer fling can resist!
Lipglossiping – questions the merits of gold in Orogold 24K Deep Peeling. Gold-laden genius or cosmetic quackery?
My Beauty Bunny – Doing a little beauty shopping this weekend? Find out what eyeshadow is best for your eye color and shape to help make the decisions easier!
Nouveau Cheap – Looking for a nice drugstore alternative to Clinique Black Honey that will only set you back five bucks? Check this out.
Pink Sith – Takes you on a journey though a rose garden in the middle of a hot summer day with Seth Kornegay Eau de Parfum in Orla .
Prime Beauty – is keeping her summer shine at bay with BECCA Blotting Powder Perfector–you're going to love it!
Phyrra – shares her favorite Purple Nail Polish for Makeup Wars!
Vampy Varnish – takes you on a personalized tour of San Francisco with the new OPI San Francisco Collection for Fall/Winter 2013.
we heart this – have you seen the mermaid-esque summer Aqua launches from MAKE UP FOR EVER?
Beauty Junkies Unite – Ladies, please don't miss this review & swatches of the upcoming OPI San Francisco Collection for Fall/Winter 2013. You just might be surprised by how many shades you love!
Clumps of Mascara – Can a piece of cloth replace your makeup remover? Hmmm…find out if The Wonder Cloth is really as wonderful as they say.
EauMG – Let's travel to Bali with The Scent of Departure. Fans of "beachy" scents are going to love this affordable fragrance!
What's your most-coveted, least-used item?