Orly Rock It is a sparkling sherry from the Mineral FX Collection that appeared earlier this year. It's an impressive concoction that is packed full of dimension and light-play as the flecks dance on your fingertips.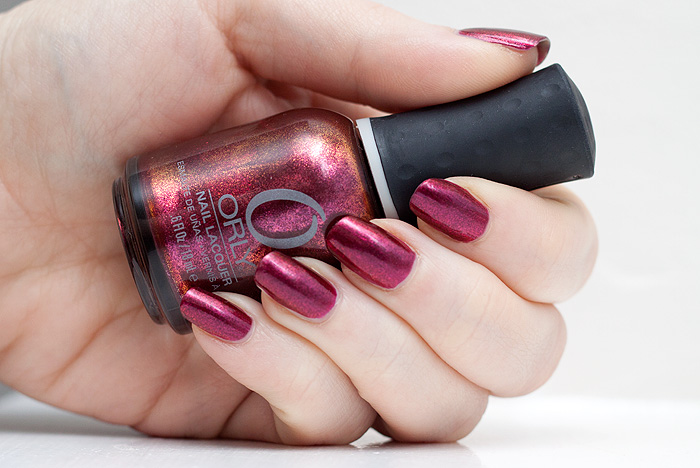 In some ways, Orly Rock It reminds me of a flakie with it's subtle golden duochrome and packed shimmer but without actually containing flakes… I know that makes better sense in my head than it does on the blog but hopefully the picture demonstrates a little of what I'm talking about.
You should also know that the picture makes it look less dimensional than it really is because of the flash lighting.  It's December, sigh… it's the best I can do when it gets dark so early!
Orly Rock It is available to buy online from BeautyBay.com, priced at £7.50
* press sample