I'm spending the day in Windsor today (official home to the Queen) so I thought that Butter London's No More Waity Katie would be a very fitting shade for my nails!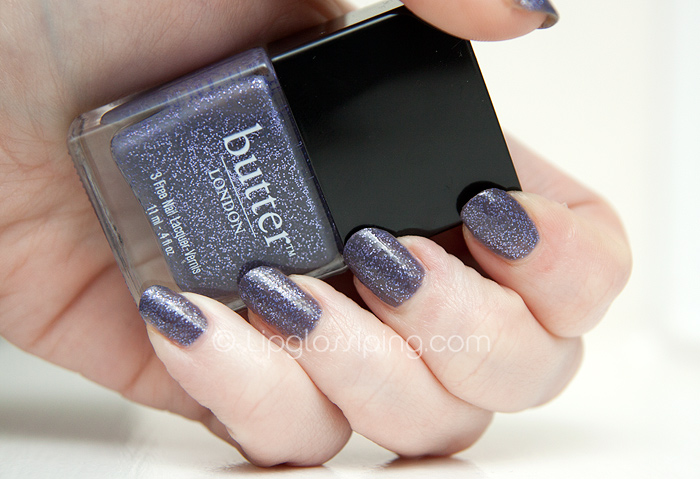 A dirty mauve packed with lavender glitter… looks absolutely nothing like it's promo picture!
The mauve base is awfully sheer… and this polish doesn't make for a pretty sheer.  In my opinion it 'needs' building up and for me, that meant 3 coats on most fingers and an extra one on two of them that still appeared patchy.
The glitter is well… it's just glitter.  Yes, it's a nice colour combo and you know I love my dirgy shades but I think I was hoping for something more spectacular… imagine a dirgy version of All Hail McQueen with it's super fine glitter… yeah, that.
The finish is rough and will need more than one application of top coat to remove the grittiness.  It's a more understated glitter than most and one that I'd even go so far as to class work appropriate!
Overall, it's not as regal as I'd hoped… but regardless, it's already a sell out!
And if you want to get your hands on this limited edition shade, Powder Rooms still has stock!