Have no real use for your retinas?  Good… read on then…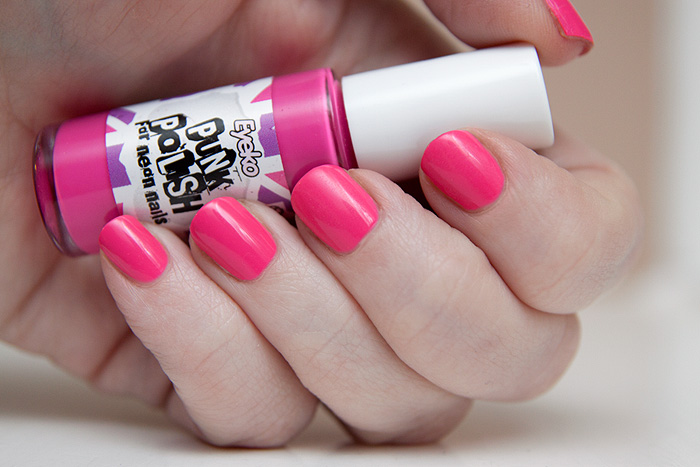 Eyeko Punk Polish is a searingly obvious fluoro-pink!  If you want people to comment on your tips (I said tips), opt for a shade as blisteringly bright as this one!
As a mega Clash fan, I'm a little partial to the shade that proclaims on its website: "Pink is the only true rock n roll colour" Paul Simonon.
It's quite thick and needs speedy work to get it to apply nicely… but if you can persevere with the less-than-perfect application, the results are worth it!

Two coats to achieve opacity and perfectly fine wear make this a great Summer choice.  Do combine with a top coat for a glossy finish though, as with most neon or near-neon shades, this has a tendency to dry a little matte.
Eyeko Punk Polish is available to buy online from Eyeko or at the original (pre price-hike price) from PowderRooms.