Firstly, a HUGE thank you to the wonderful Louise for tweeting me to tell me that the now Limited Edition (in the UK) Urban Decay Naked Palette was once again in stock online at Debenhams.com
But did you know that it's also in their sale?!!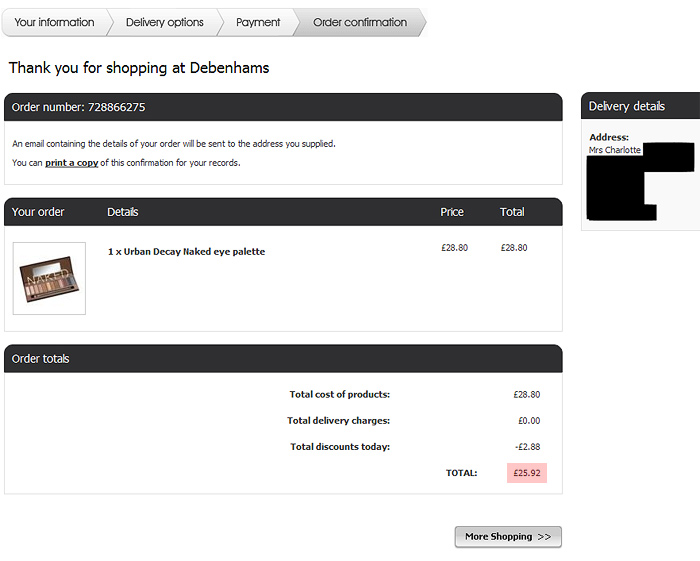 Not only that… but if you use the code PX9P on checkout, you'll get an extra 10% off the sale price AND free delivery!
This ain't gonna be in stock for long and I couldn't tell you how many more opportunities there will be to get your hands on it.
I'd really appreciate an RT on this post if you're on Twitter and you get a miute (button at the top of the post)
So pleased to finally get one, let me know if you nab one too!