…and because that name isn't quite daft enough, I'm also christening it "the polish for women who don't dig polish".  Do you think it'll catch on?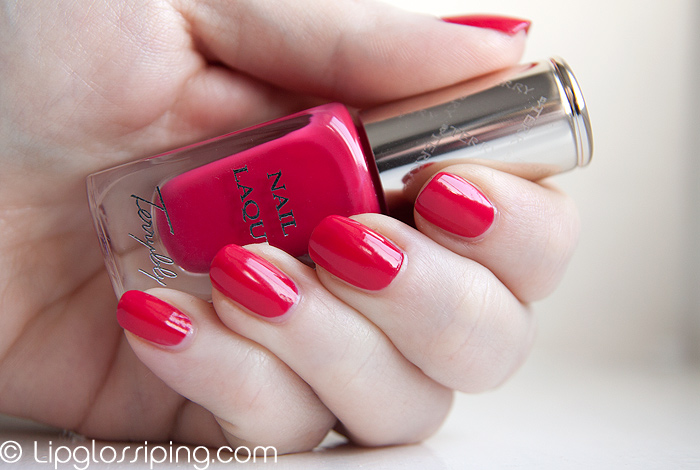 In the same way that I wouldn't linger about ripping a bandaid off your arm hairs, I'll also let you know that this bottle will set you back 20 of your British pounds.  Did you catch that?  £20.  For a nail polish.  Not even 15ml of nail polish.  10ml.
Which might go some way to explaining the name that I've given this polish.  Forget your Pink Pongs… this is a polish for women who don't dig polish and I'll tell you why:
1). It practically applies itself.
2). It doesn't need a top coat.
3). It was opaque in one coat.
4). It may well survive nuclear war.
It's the perfect polish for ladies who don't normally 'do' nails but suddenly find themselves with the need for a nail polish that isn't going to fail them in any way, shape or form.  ByTerry Terrybly Nail Laque in Pink Pong is a practically perfect polish.
But as a chick who digs nail polish and digs applying nail polish… I'd personally rather spend £20 on 3 bottles that give me a bit of trouble when applying, need a top coat but come in a shade that make me go 'ooooh'!
Quite frankly, I'd feel sick at myself for spending £20 on one nail polish… though perversely, I'm ok with spending £39 on a blush.  Maybe I should just shut up because I'm suffering from a clear case of double-standards.
Terrybly Nail Laque By Terry* is available instore at SpaceNK or online, priced at £20
* press sample