~ If you click READ ALL (next to LATEST POSTS) you will be directed to a second 'home page' which will display all posts in the old-style scrolling layout.  You can update your bookmarks and access this page by default if you prefer.  Alternatively, you can subscribe to Lipglossiping.com through a reader or by email and view the site as RSS formats it.
Please note: "Featured Posts – READ ALL" displays only the 'featured' posts in the old-skool layout.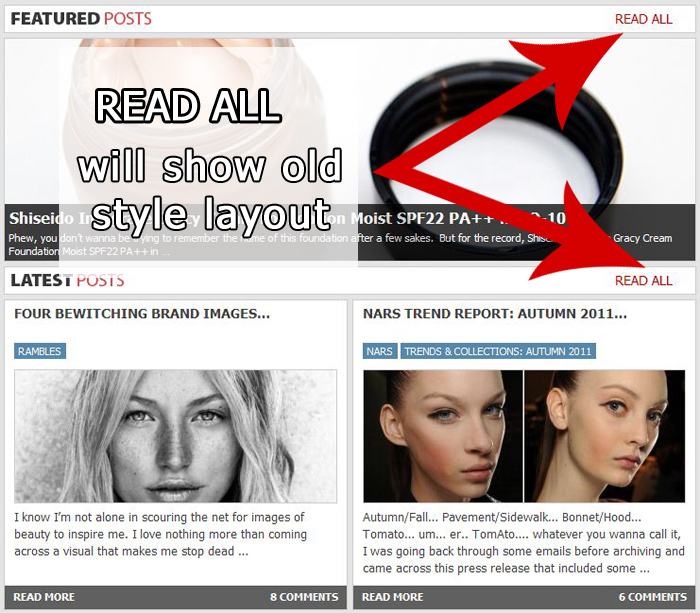 ~ We have tweaked the colours and the labels (most obviously from red to blue) which will hopefully inject some of the previous site's colour scheme into the template and increase familiarity.
I hope these changes are considered an improvement.