There are some rather blissful (that's not even worth a groan of disgust, don't bother) savings to be made on Bliss products over at the House of Fraser website at the moment.
Savings include…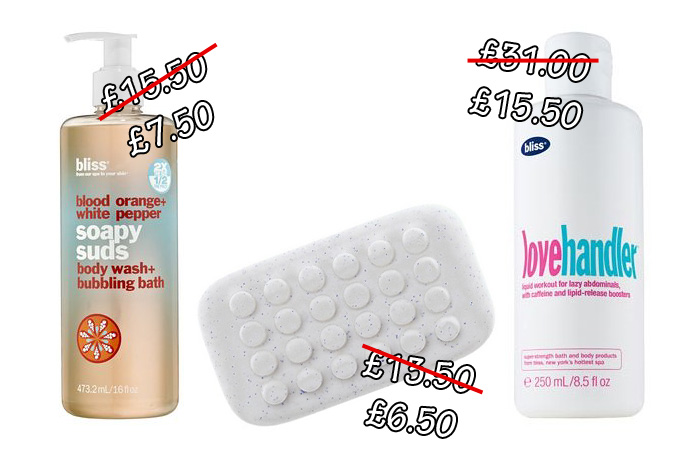 1. Bliss Blood Orange + White Pepper Soapy Suds – WAS £15.50/NOW £7.50
2. Bliss Mammoth Minty Scrub Soap – WAS £13.50/NOW £6.50
3. Bliss The Love Handler – WAS £31.00/NOW £15.50
With the majority of the savings set at around 50%, they're not to be sniffed at!
Do you have any Bliss favourites or recommendations?