Estee Lauder are really hitting the nail on the head (pardon the pun) with the shades recently no?  They've revamped their line of lacquers and have blown the cobwebs away with a real injection of colour.  Teal Topaz features in their Spring 2012 collection of Arizona-inspired shades and this one is a corker.  But does the formula live up to the kerb appeal?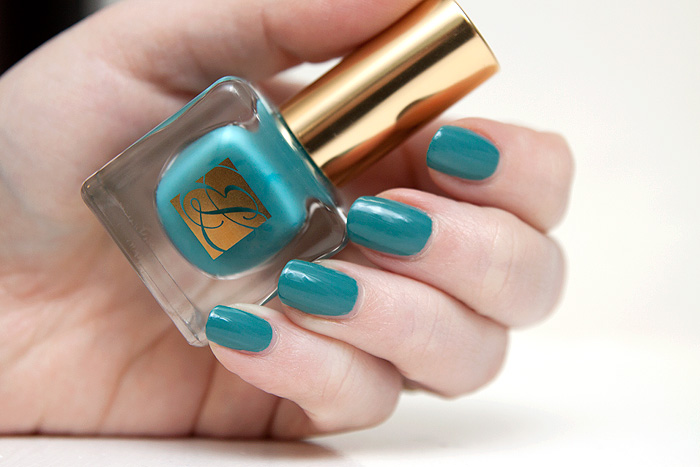 Honestly?  Not quite.  The above photo shows three coats, and for a bold creme of this type, I'd usually expect to need only two – and the reason it needed three coats was a patchy application.  Whilst I'd mostly covered the nail bed after two applications, it just hadn't applied smoothly enough to leave it without a final coat.  The formula is also fairly thick, which contributed to a little drag… it's nothing terrible, but at its price point – I'd expect not to have these issues.
On the flip-side, it has great shine, dries quickly and hasn't given me any wear issues.  I do love these teal shades and this one I'd imagine to be particularly flattering on all skintones.
Estee Lauder Pure Color Nail Polish in Teal Topaz* is available to buy on counter and online from Harrods, priced at £14.00 for 9ml
* press sample