It's very pink isn't it?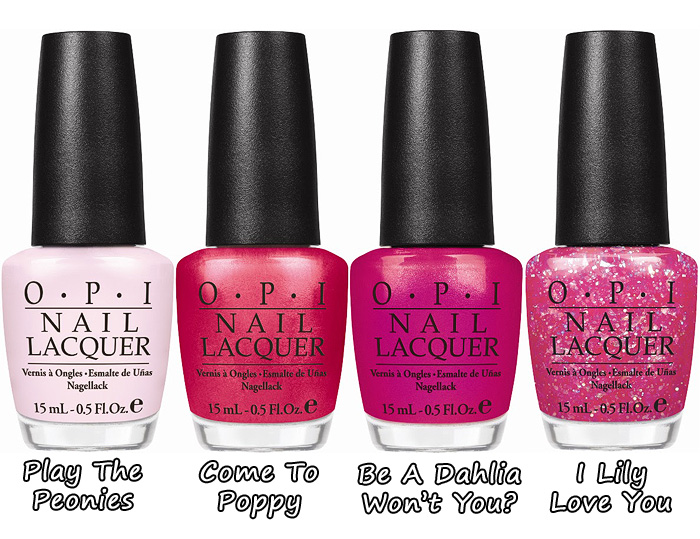 Play the Peonies: We'd put our money on this lovely soft-pink.
Come to Poppy: Surrender to shine with this shimmering coral-pink.
Be a Dahlia Won't You?: Give the gift of fabulous fuchsia—to yourself!
I Lily Love You: Fall head over heels with this light pink sparkle.
Unusually for me, the only one that's *really* calling to me is Come To Poppy, though I'd be willing to bet my dinner on I Lily Love You being a sell-out!
Will any of the offerings from OPI's upcoming Nice Stems collection be gracing your nails this Summer?