Lilac… Icicle… yeah, no I'm not sure what happened with my attempt at a post title either. The thing is, I love the combination of glitter tips and pastel nails – it's probably my favourite nod to nail art, I only wish I could get a proper glitter gradient going, as opposed to just a splodge.  Having said that… doesn't it look super wintery?  I feel a chill everytime I look at my fingers, and it's got nothing to do with the hangnails looking back at me either!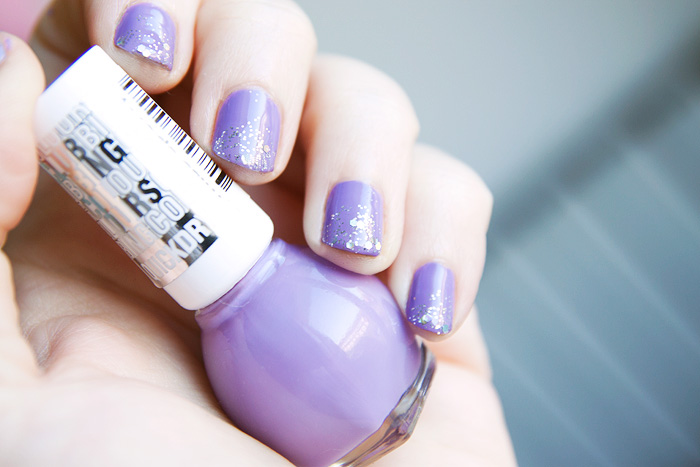 The base colour is another Miss Sporty polish, Miss Sporty Lilac to be exact… look at me regressing back to my teens!  I'll be loitering with intent in Claire's Accessories next, eyeing up the Bieber head boppers.  Anyway, there's not much to say about this polish other than the fact that it's £1.99, has a nice brush, and is opaque in two coats.  It doesn't give me a stress aneurism when I try to apply it.  Basically, it's all good.
The glitter is courtesy of OPI's Disco Ball Sparkle, an oldie from the Reflection Collection.
Do you wear pastel nails with glitter tips?  What are your favourite colour combinations?