I don't usually fire out many lust posts but I had to share my OMGWANTITNOW for the new Rouge d'Armani Hot Collection.  I'd been sorta thinking about (trying not to think about) it for a little while… but Karla's swatches, oh my… the swatches.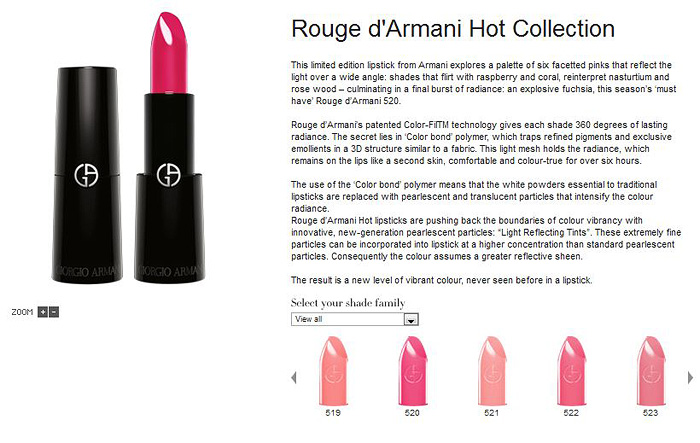 Yeah.. whatever… I was talking about the SWATCHES <<<< click this link and be prepared to want one.
Want one?  I want TWO.
I always seem to fall in love with Armani Limited Edition items and I swear that the counter in Selfridges has the worst stock levels of any counter, ever.  Wish me luck on Wednesday, I'm taking L into the big city and if I don't come back with one of these beauts in my hot little hands, I won't be a happy pink-lipstick lover.
.
Do you have a favourite from the line up?