I've featured vegan, polish brand SpaRitual on the blog before and thought you might like to take a peek at their 2011 Spring Collection, Truth.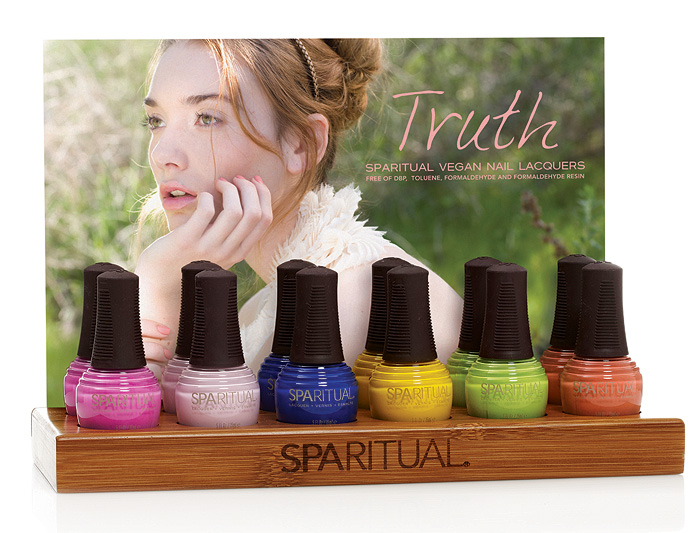 6 Spring shades, 6 pretty cremes (do I spy an uber trendy yellow?!)
Knowledge is Power: Hot Pink Creme
Reveal Yourself: Pastel Lilac Creme
Circle of Life: Vibrant Blue Creme
Enlightened Soul: Yellow Creme
Eye of the Beholder: Grassy Green Creme
Face of Destiny: Peach Creme
Are you liking the look of any of these?  I've got swatches of Knowledge is Power and Circle of Life coming up soon!
SpaRitual polishes are priced at £8.50 each and available to buy online.