The new SpaRitual Winter 2010 collection is titled Imagine and features 6 on-trend shades for the season ahead.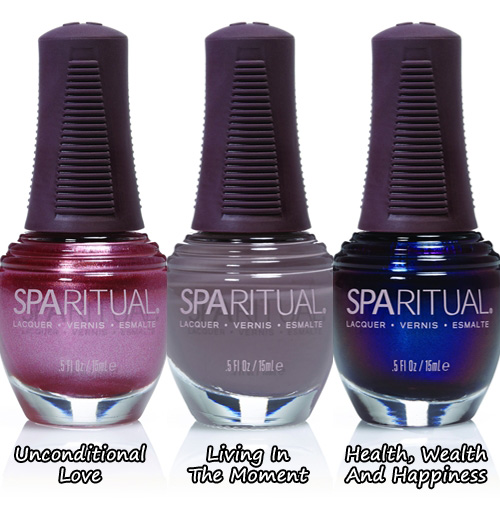 Unconditional Love – Deep rose foil metallic
Living in the moment – classy, understated mushroom crème
Health, Wealth & Happiness – Luxurious dramatic two-tone blue, purple metallic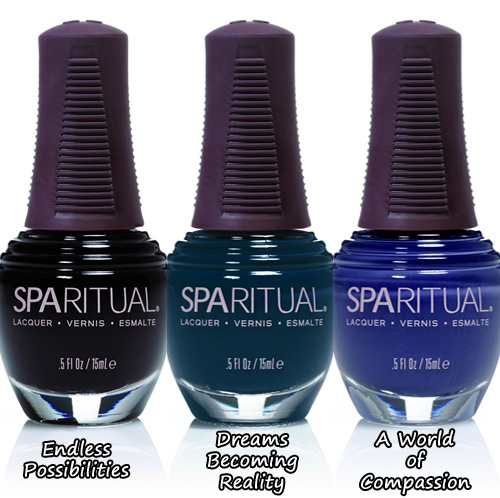 Endless Possibilities – Intense black cherry plum crème
Dreams Becoming Reality – Dramatic teal blue crème
A World of Compassion – Deep lilac crème
Not only big 3 free, all SpaRitual shades are also vegan.  One of my favourite things about the brand is the packaging.  The bulbous bottles feel luxurious and curvy, whilst the caps are simply perfectly shaped and proportioned for use.  The patented design features rubber grips which are moulded for a comfortable experience.
I was sent two of the shades from the collection to swatch… I'll start with Endless Possibilities: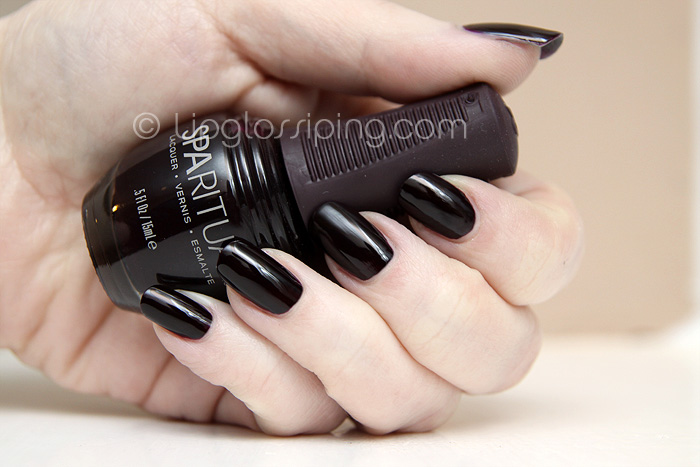 Endless Possibilities is a cherry black creme, incredibly glossy with a smooth glass-like finish.  THe above photo shows no top coat… nice huh?
It applied very nicely, and was opaque in two coats.  Impressive.  I didn't experience any chipping but as with most very dark shades like this, tip wear was apparent by the end of the 2nd day.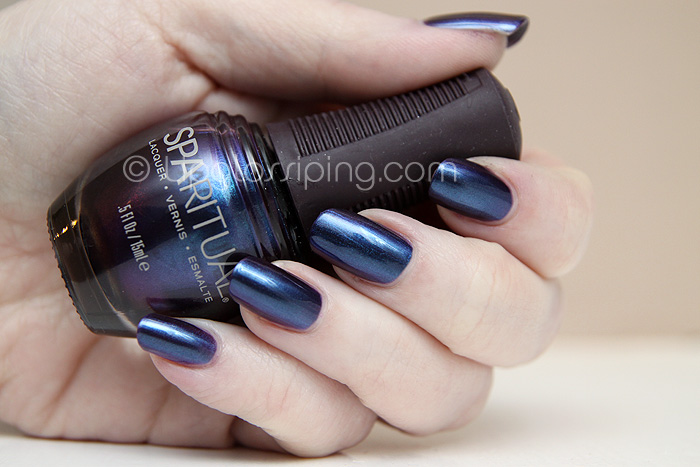 Another 2-coater, Health, Wealth and Happiness is one incredibly sexy shade.  A Blue/Purple duochrome… the two-tone flashes are spell-binding yet sophisticated.  Application was consistent with the other polish and again, the swatch shot features no top coat.
Wear was a little better on this polish… again, no chips but tip wear wasn't quite so apparent.
SpaRitual polishes are priced at £7.23 (exc. VAT) each and available online from SpaRitual
Recommended!