I never generally use more than 2 or 3 eyeshadows at once, I know lots of ladies manage to create spectacular looks with 5 or 6 shadows all expertly blended across the eye lid.  But I'm pretty cack-handed and can barely stop 2 from muddying together.  That and I just don't have the time anymore to play, so here's a very quick smoky eye…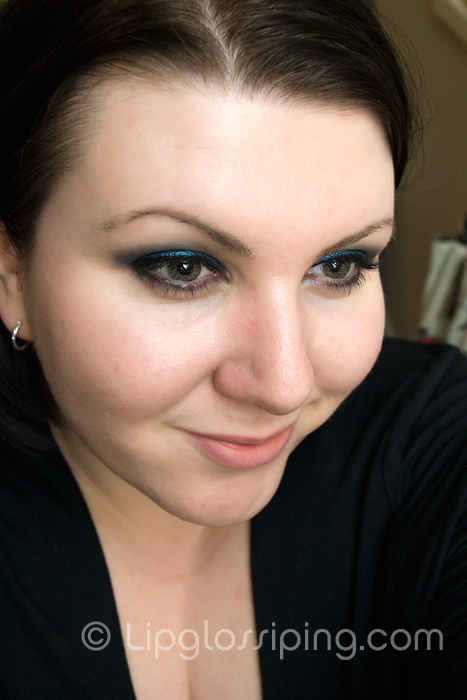 Please excuse the stupid expression, even though I have no excuse.
Face:
~ No7 Essential Moisture Foundation in New Ivory mixed with NARS Orgasm Illuminator
Eyes:
~ eBay Generic Gel Eyeliner used as a cream shadow (Shimmer Skyline) – hard to blend but worth it.
~ Laura Geller Fire/Water Eye Shadow pressed onto lid (water half of the duo)
~ MAC Naval Blue pigment blended (badly) into the crease and above
~ L'oreal Super Liner Carbon Gloss Liquid Liner in Black
~ L'oreal Voluminous Mascara in Black
Lips:
~ NARS Cruising Lipstick
I can't get enough of blue eye shadow at the moment, anyone else going through any shadow phases?