Butter London's Founding Creative Director, Nonie Creme was on a flying trip to the UK earlier in the month and I was excited to get the opportunity to see her for a chat about the upcoming Fall collection and preview the shades…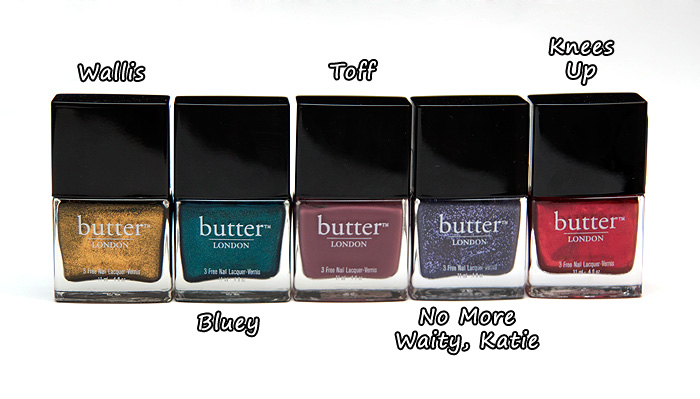 Frequently looking to the catwalks for nail inspiration, Butter London's Autumn/Winter 2011 collection is no exception.
Nonie Creme says of her new collection:
"My inspiration was a variation on jewel tones.  Imagine taking a traditional jewel tone palette, then moving each shade about two notes to the left, this means a garnet instead of a ruby, a dirty teal instead of a sapphire and an olive or patina gold instead of a brassy or yellow tone."
The Limited Edition shade No More Waity, Katie finds itself in the main lineup and I'm very pleased to see Knees Up (one of my enduring BL faves) put in a reappearance.  Wallis, Bluey and Toff are all-new shades for the season.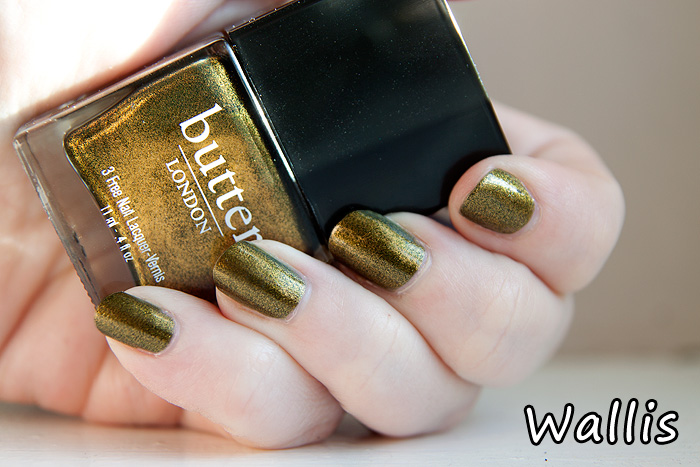 Wallis
Inspiration: In honour of the Saucy Yank who ran away with the King's heart.
Detail: A tarnished, metallic, olive gold, as mysterious and regal as its namesake.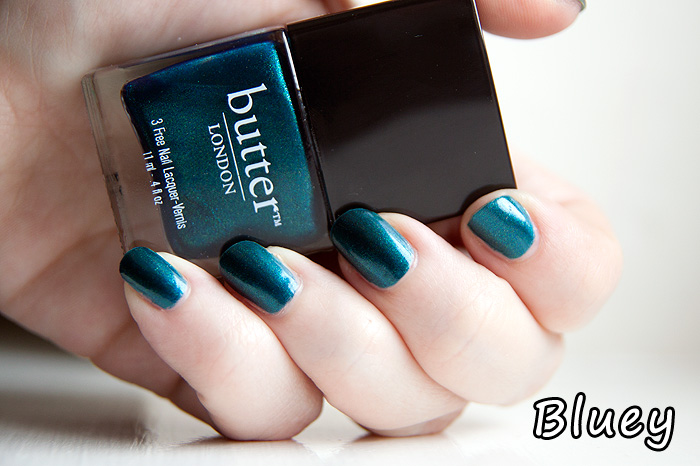 Bluey
Inspiration: Vintage British slang for a pornographic film.  Ah, the good 'ol days.
Detail: A slightly metallic dark peacock blue, perfect for fashionable birds.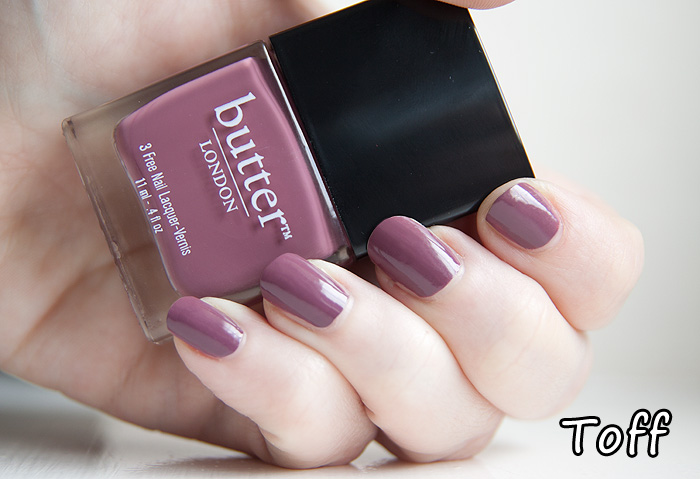 Toff
Inspiration: A slightly derogartory name for a member of the British upperclass.
Details: A darker, dustier, brownish variation on rose pink.  Stop to smell them.  The roses, not the toffs.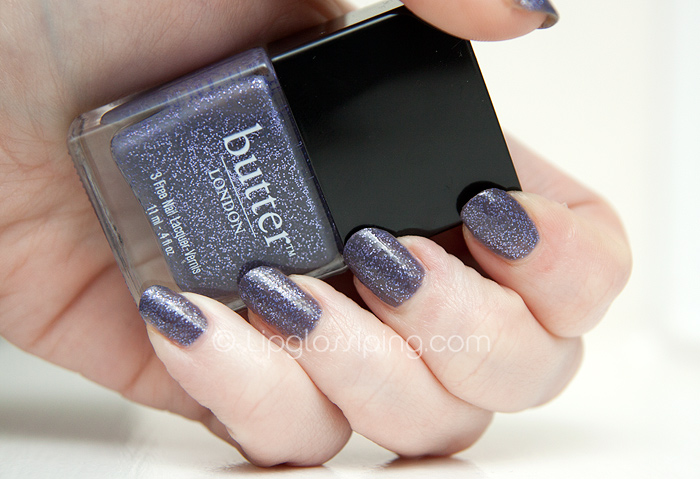 No More Waity, Katie
Inspiration: One day my prince will come, and I will wrap him around my tiny, sparkling finger.
Detail: A soft griege littered with lilac glitter for the perfect marriage of fashion and fun.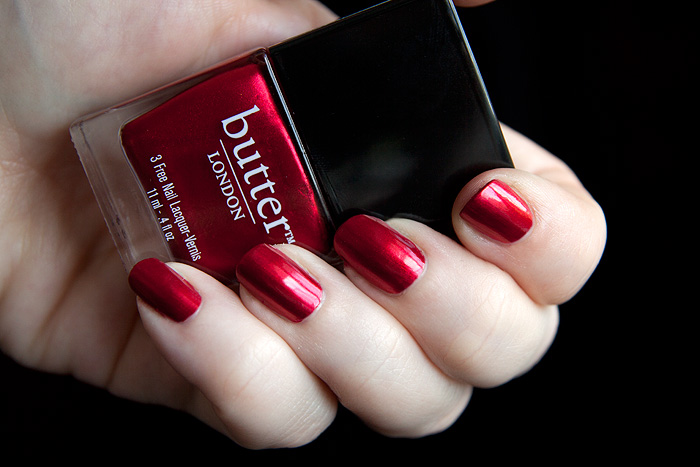 Knees Up
Inspiration: A smashing metallic red for getting smashed in.
Detail: Brit slang for a drunken party.
Butter London A/W 2011 will be available instore at Harvey Nichols and online at The Powder Rooms.  Priced £12.00
What do you think of the new collection?  Any must-haves, disappointments or "mehs"?  Stay tuned later in the week for my interview with Nonie!