If you had told me 5 years ago that I'd get excited over the thought of a blue eyeshadow duo, I'd have pointed you in the direction of this photo and told you not to be so stupid.  So it surprises me to recognise that Bateau Ivre was the duo that captured my imagination when I first saw promo images from the NARS Spring 2011 collection last month.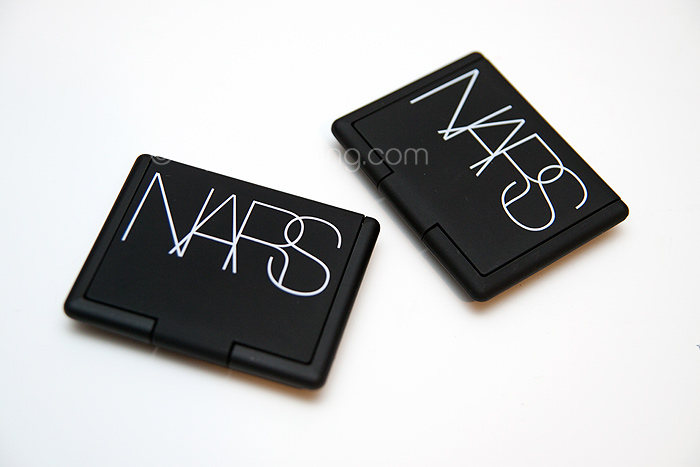 They say: The Spring 2011 Collection is the epitome of minimalism, reaching a sensual peak with fresh, forward color. Jeweled earth tones for eyes and nails are infused with a metallic finish that lends a subtly sleek finish. Cool compliments of sheer and sparkling lips pair with unexpected accents of parrot green and vivid blue.  It all adds up to a look that's indisputably modern.
Let's take a look at those eyeshadow duos:  Bateau Ivre & Nouveau Monde*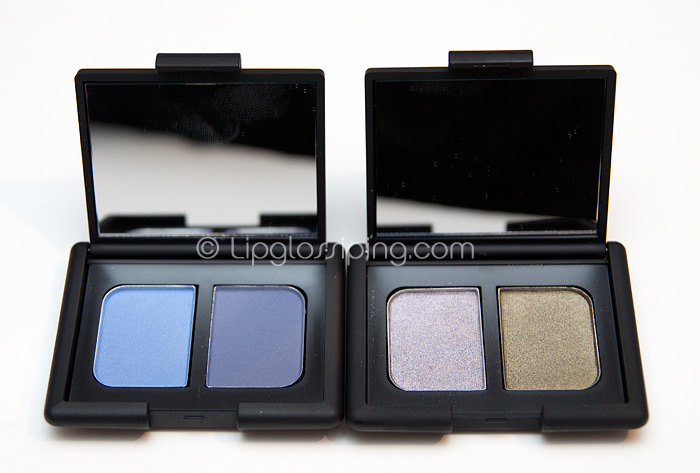 Bateau Ivre, Limited Edition – £23.50
They Say: Named for Arthur Rimbaud's renowned poem, this Duo Eyeshadow features a rich sky blue and a deep denim hue that can be applied wet or dry, alone or layered. No matter which way they're worn, the effect is always as evocative and memorable as its namesake.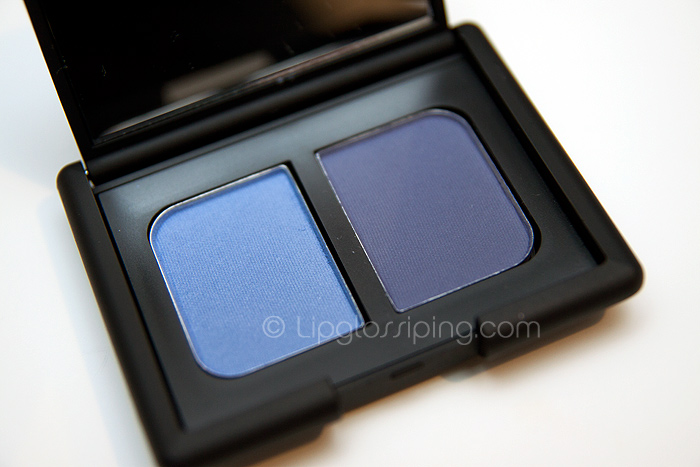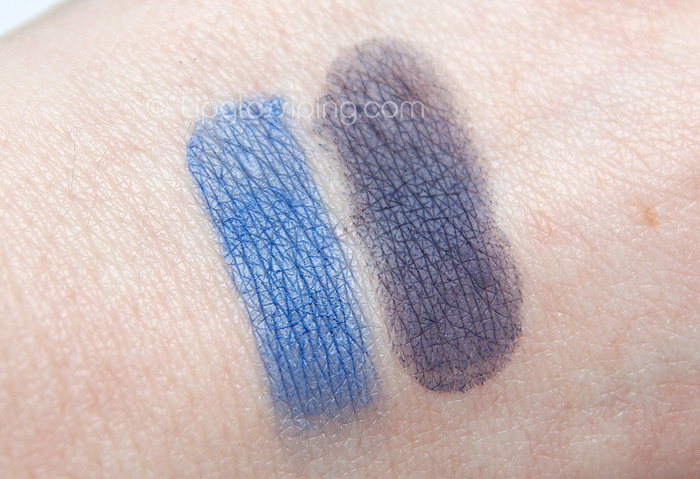 I can't grumble about the shades in this duo, they're delightful.  The perfect pop of wearable blue with a toned down denim to compliment.  I've worn them both wet to line… patted them over my lid with my finger for a softer, more spring-like look and worn them in a heavy, more structured way as shown in the FOTD below.
The lighter, satiny shade of the duo is more vibrant and a little more pigmented than it's counterpart which is very matte.  Both work brautifully together and can be built up to create a great smoky eye if Spring looks aren't your thing!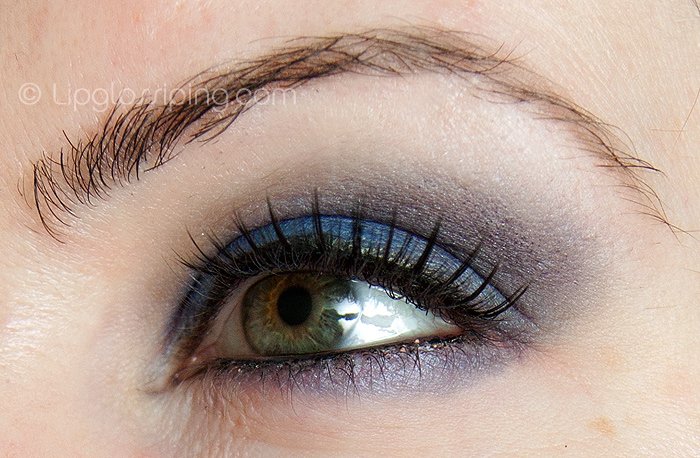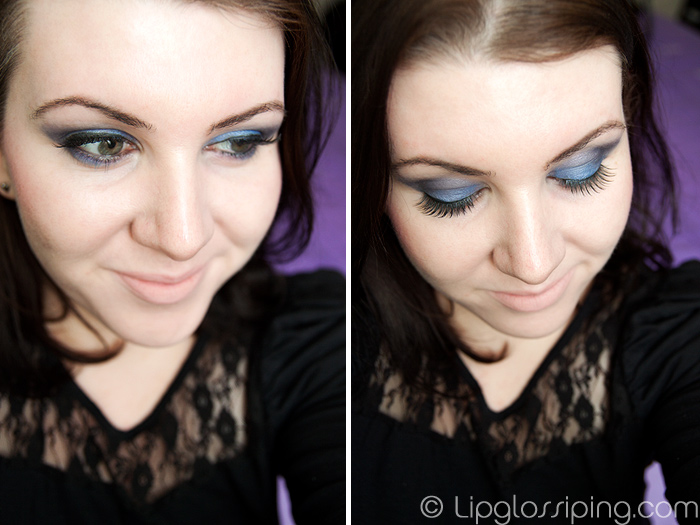 Nouveau Monde, Limited Edition – £23.50
They Say: Just like the French phrase it is named for, this metallic silver lilac and rich olive gold Duo Eyeshadow captures the essence of new world hopes and ambition. Wear each sumptuous shade solo or use one as a base and the other as an unexpected accent or highlight—the combination is striking and sophisticated.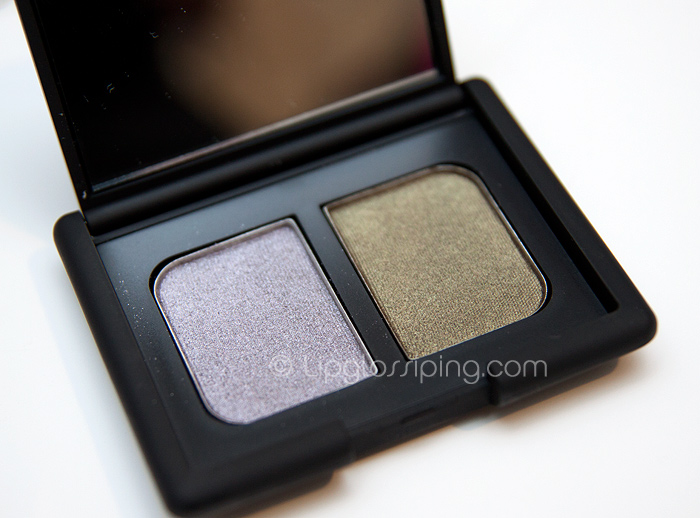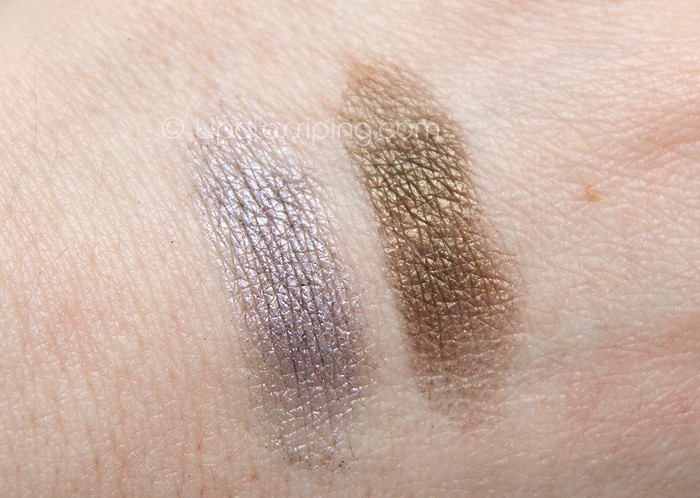 I live in fear of green eyeshadow, it's one shade that I really struggle to wear well.  To my eye, the right hand side of Nouveau Monde looks much greener in the pan than how it actually translates onto my skin.  Perhaps the uber pink tones in my skin cancel out some of the yellow and turn it a little browner than it might appear on other skintones.
Both shades are shimmery, with the lilac on the left containing silver glitter.  Before using this side, I prime my lids with Fyrinnae Pixie Epoxy to give it better hold.  So far, I haven't experienced too much fall out but it's definitely a chunkier 'shimmer' than I've come to expect from NARS and something to be aware of if you hate micro-glitter in your eyeshadow.
The shades contrast well and the lilac does give a beautiful light wash of shimmer over the eyelid when worn alone.  Simillarly, the 'green' is beautiful as a liner and would bring the warmth in brown eyes out an absolute treat!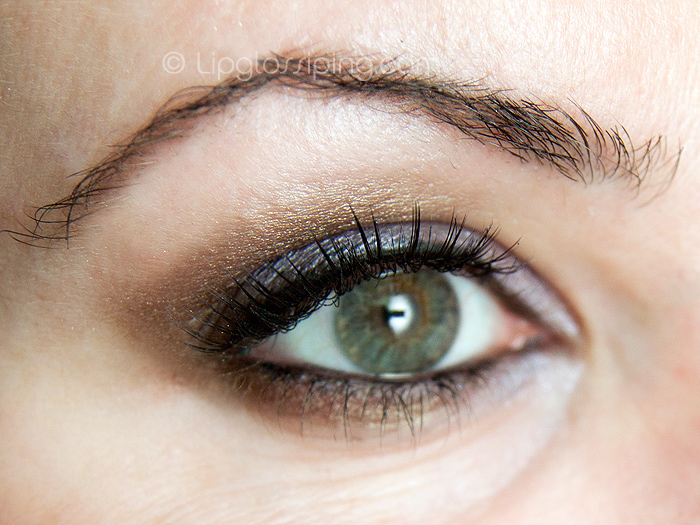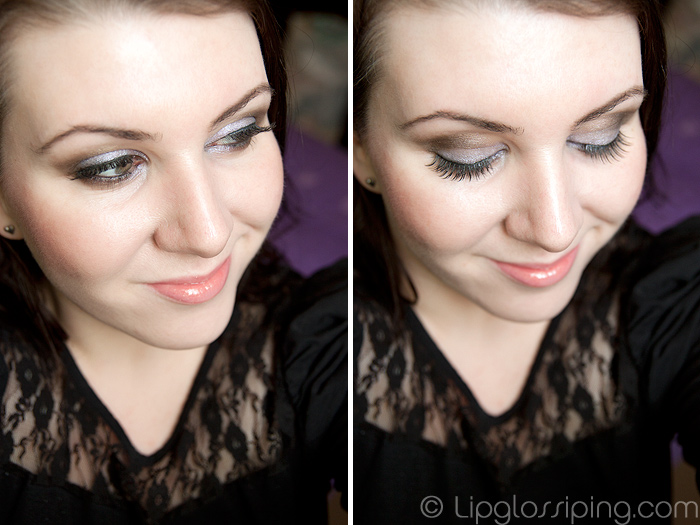 Both eyeshadow duos from the NARS Spring 2011 collection are available for a limited time from NARS online and on counters nationwide priced at £23.50 each.
Are you a Bateau Ivre fan or are you ready to explore the Nouveau Monde?
Are either of these calling your name?
*Press Samples