I don't generally get enough time in the mornings to do much in the way of eyeshadow so I often rely on a slick of liner and a bold lipstick and to be honest, that suits me fine!  Seeing LondonMakeupGirl rock a gorgeous flick the other day inspired me to make the effort and extend my liner past the 'comfort zone'!
I was also keen to wear my new Revlon Strawberry Suede lipstick that I picked up from eBay after hearing Lisa Eldridge extol its virtues… shame Revlon discontinued it, it's pretty fabulous!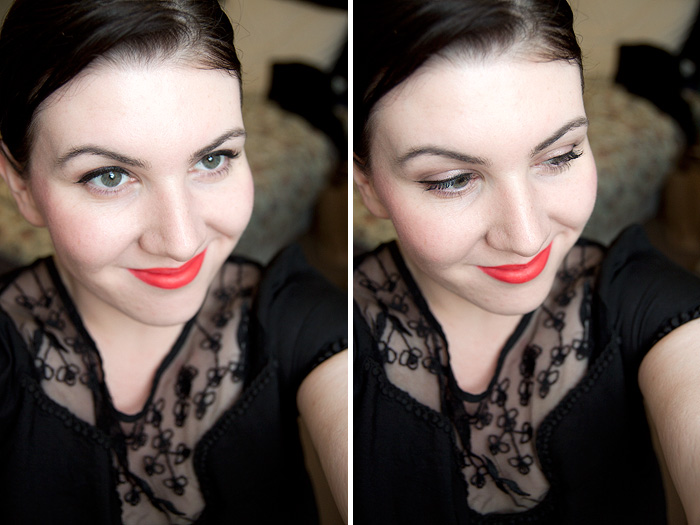 Products Used:
Face
Lancome Teint Miracle in 010
Inglot Cream Concealer in 32
NARS Multiple Tint in Beverly Hills
Eyes
NARS Ondine
Stargazer Liquid Eyeliner in Black
Rimmel Volume Flash x10
Illamasqua Eyebrow Cake in Gaze
Lips
Revlon Strawberry Suede Matte Lipstick
.
What are you wearing today?