I was gonna pack this post with as many random references to Wales as possible but decided in the end that I couldn't be bothered… boyo.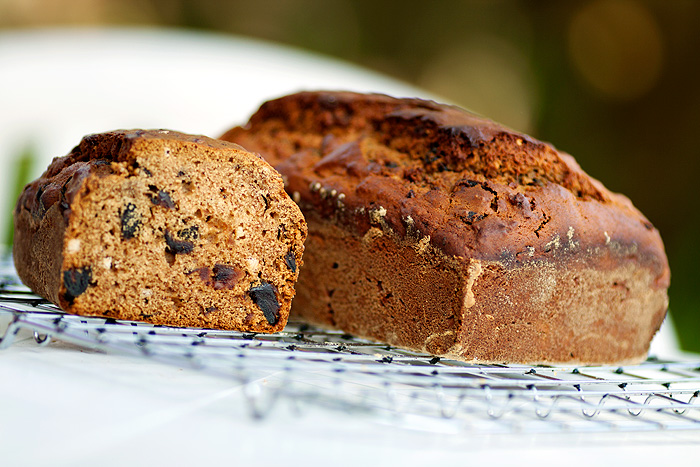 With the majority of my family hailing from Cwmbran and its surrounding valleys, I know a thing or two about eating Welsh delicacies (and the Pontypool Front Row) and with that being said, I thought it was high time I had a go at concocting a Bara Brith.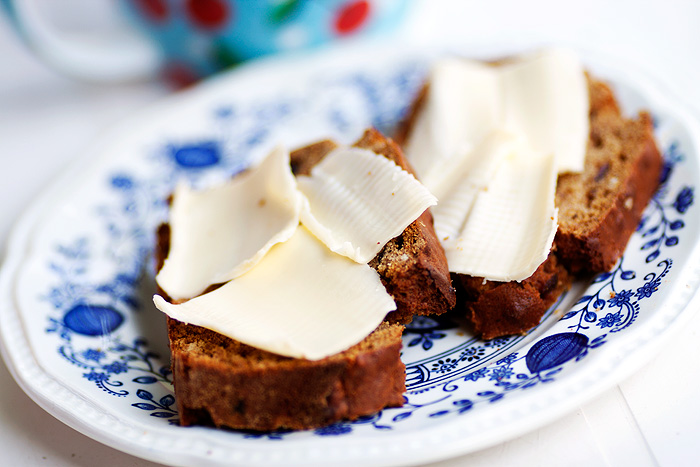 I love it because it's such a store cupboard recipe… I didn't have to go shopping for any of the ingredients and it was in the oven within 20 minutes.
1 cup of sugar
1 cup of mixed, dried fruit (I use dates too)
1 cup of strong tea
2tsp of mixed spice
1oz of butter/margarine
2 cups of self-raising flour
1 medium/large egg

Place the sugar, dried fruit, tea, mixed spice and margarine into a pan and slowly bring to the boil, stirring all the time.

Once the mixture has cooled, add the flour and egg whilst beating the mixture together before pouring it into a loaf tin (greased and floured) and baking at around 170 degrees celsius (fan oven) for an hour.  At this point, insert a knife or skewer… if it comes out clear, you're done.  If not, leave for another 10 minutes before checking again.
Let it cool on a wire rack and cut into slices, served with thick butter!
Then kiss goodbye to your diet…