First launched by the model extraordinaire into the UK in 1997, the brand described as being for "Women with Skin of Color" are introducing a new mineral liquid foundation to its range of base products.  The range already consists of powder and cream bases, so a liquid option just in time for Summer completes the set nicely.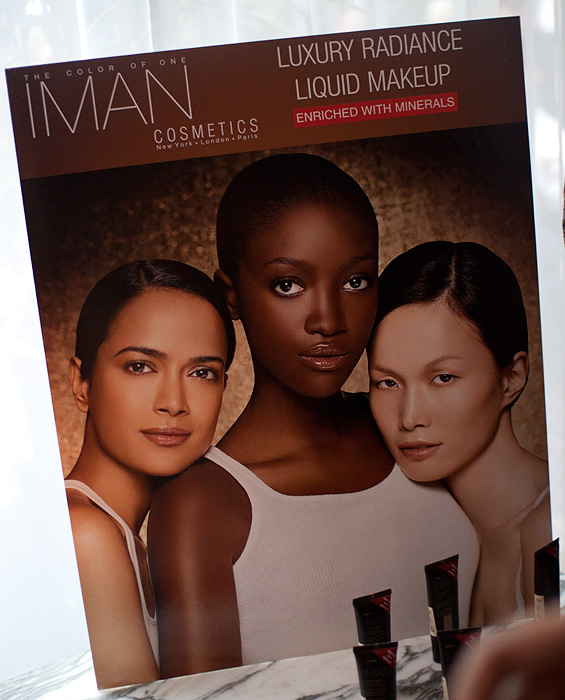 IMAN Luxury Radiance Liquid Makeup Enriched with Minerals (£23.95) offers a sheer-to-medium coverage and comes in 8 shades.
According to the IMAN Cosmetics website, the shade range begins at around a MAC NC35/44 so as you might expect, none of these shades are intended to come close to catering for a woman of clearlynocolouratall like me but I'm sure there'll be useful swatches-a-plenty appearing soon on WOC-friendly blogs for you to feast your eyes upon!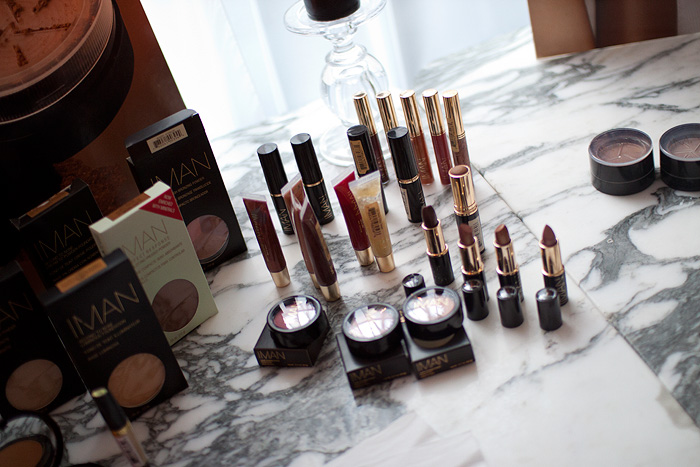 I'll focus on some other stuff from the brand that caught my eye…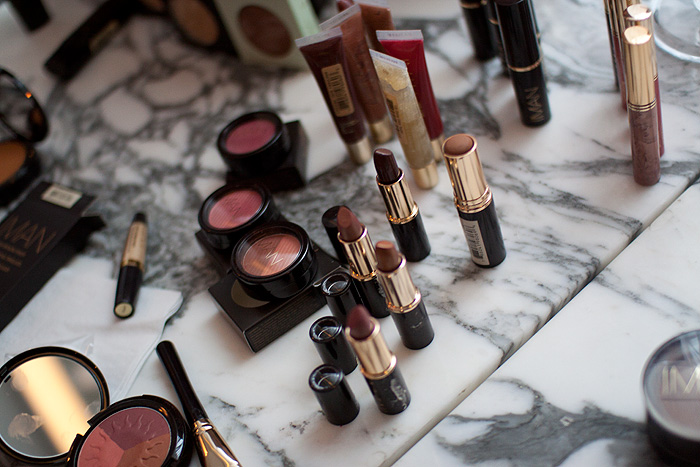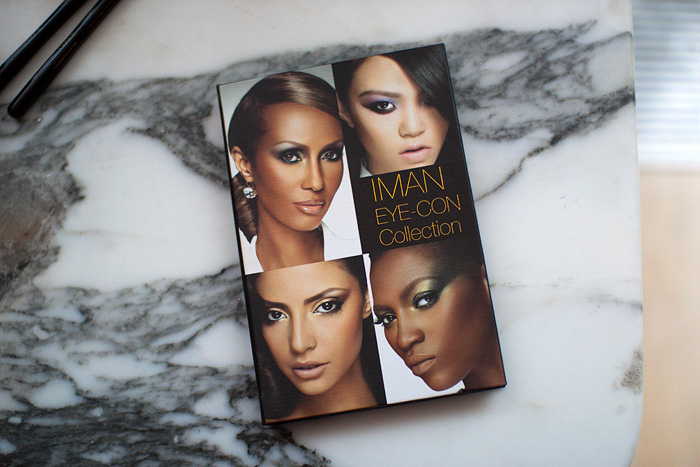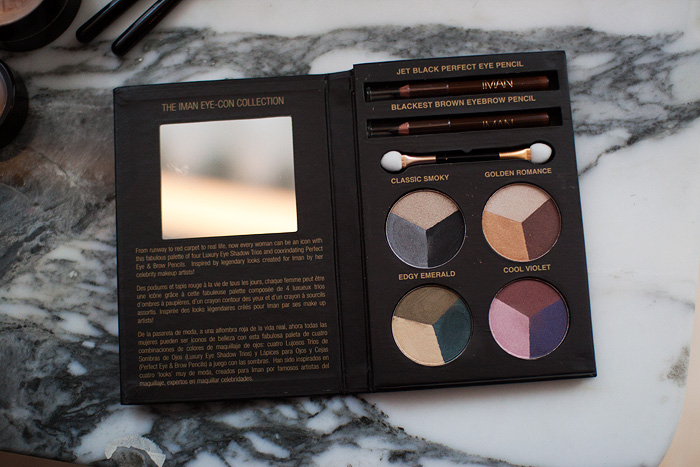 The Eye-Con Kit… a cute enough set but has the line's packaging seen an update since the 90s?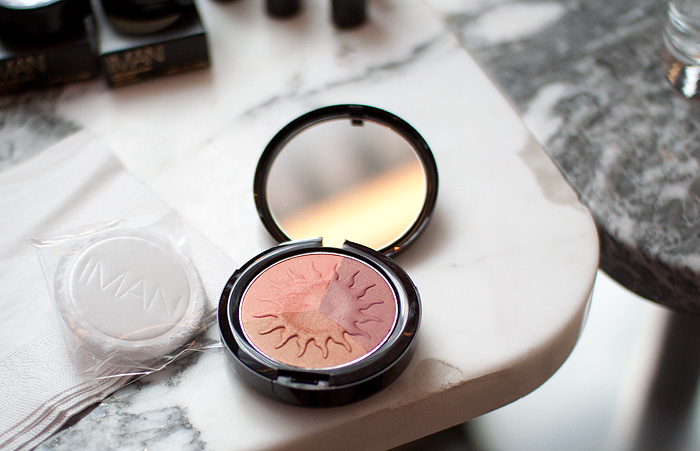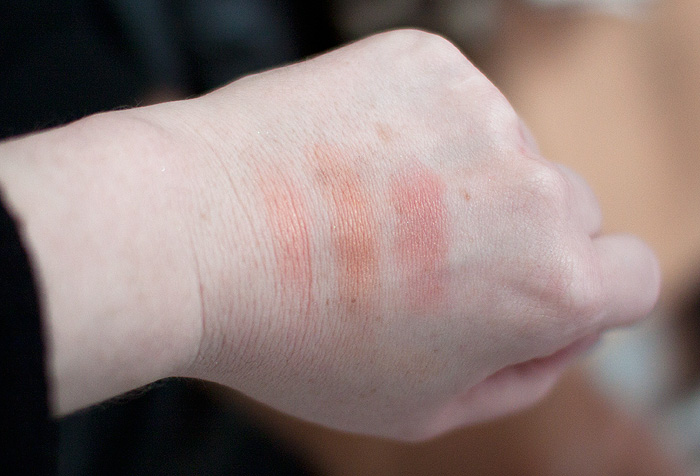 The above two photos show IMAN's hero bronzing product Afterglow which I can totally vouch is pretty much flippin' stunning.  See how those shades would easily work on all skintones?  I was impressed with the subtle shimmer, delicate colour and soft texture.  A beautiful bronzer indeed and one that I would definitely consider picking up.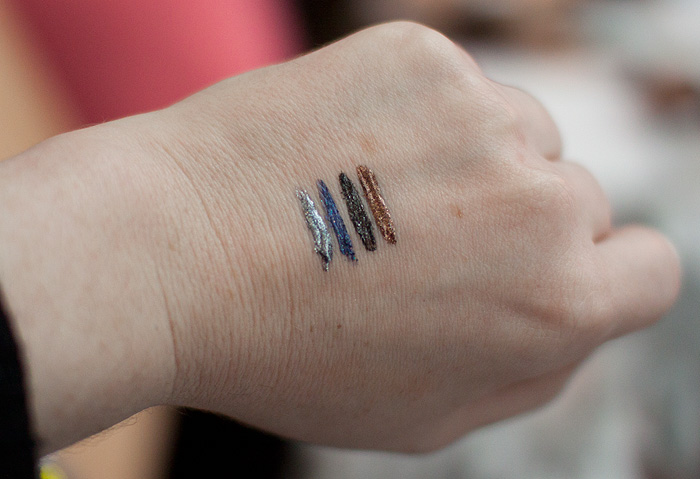 Four shimmering liquid eyeliners available from the brand's Luxury Liquid Eyeliner range in Platinum, Sapphire, Onyx and Copper.  The pigmentation was good and as you can see, the colours are stunning.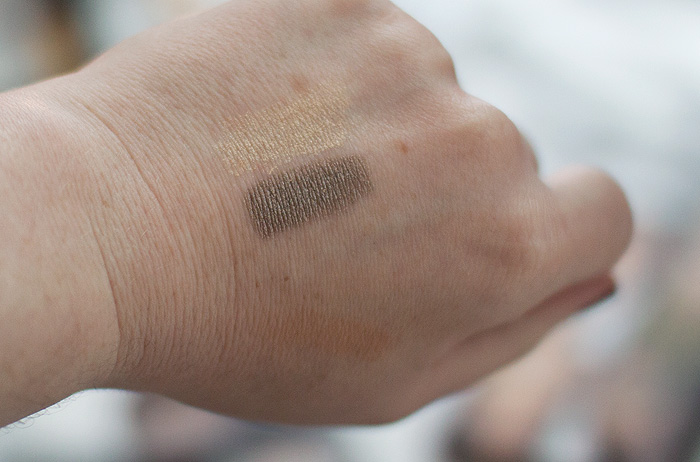 See that bottom shadow?  I had a mild stroke when I saw its taupey goodness looking at me.  Wicked is a shadow from their Luxury Eye Defining Powder range.  I experienced virtually no fall out with this loose shadow and it glided on nicely pigmented.  I wasn't so keen on the lighter, golden shade swatched above which packed a lot less pigment by comparison.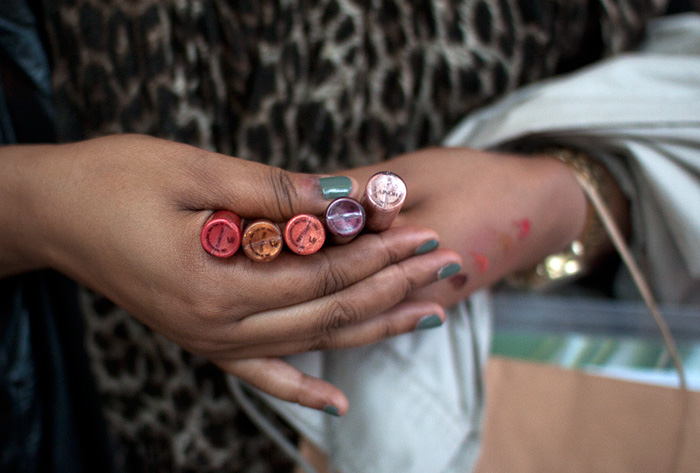 Luxury Lip Shimmers – I didn't inspect these close up but judging by those swatches on Yinka's hand… they pack a decent punch of colour!
Now, at the moment… the IMAN Cosmetics range isn't the easiest to come across.  Infact, unless you live in London… you're gonna struggle to access it until it makes its way online.  Current stockists can be found by visiting the find-a-store page on the website.