In the four years since I first fell in love with makeup, I've become a snob.  Caused by a simple case of exposure, or should that be overexposure to brands.  Without wanting to sound like someone you'd like to stab in the kidney, I'm in the fortunate position where brands sometimes send me products to try for free but I can honestly say that in spite of this… I've never spent so much money on makeup and beauty products in my life.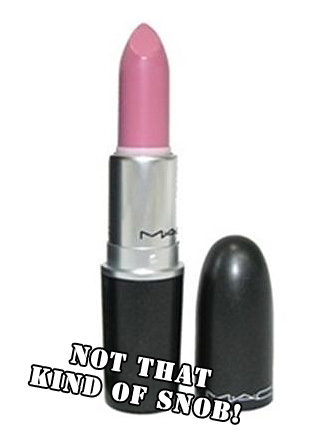 Three years ago, I would have considered a MAC eyeshadow a luxury purchase and when all is said and done, at £11.50 for a bit of coloured powder in a pot.  It is.  Of course, it's all relative really… I don't earn more than I did three years ago but my priorities have changed and beauty hits the top spot for those hobby spends nowadays.
So back to this makeup snobbery.  It's like a slow rot.  I almost find it hard to believe nowadays that I'm going to find the quality I'm looking for in a drugstore purchase.  That my now 'more discerning' tastes (I know, hit me) won't be catered for on the high street.  Bull.  Shit.  I just might need to look a little harder… and I'd completely forgotten the excitement to be had in uncovering awesome gems for little monies (until last night!)
Now, that's not to say I'm going to turn my back on my high end purchases (heaven forbid!)… I'm still a sucker for a bit of luxe packaging and that superficial (and it is!) thrill of owning something horribly covetable.  I just hereby promise to spend a little bit of time having a play in Superdrug again, I genuinely forgot how much fun it was to be LEFT. ALONE. to swatch!
Do you think "snobbery" is a natural progression for hobbies that become more consuming?  Have your purchasing habits changed much over the last few months/years?