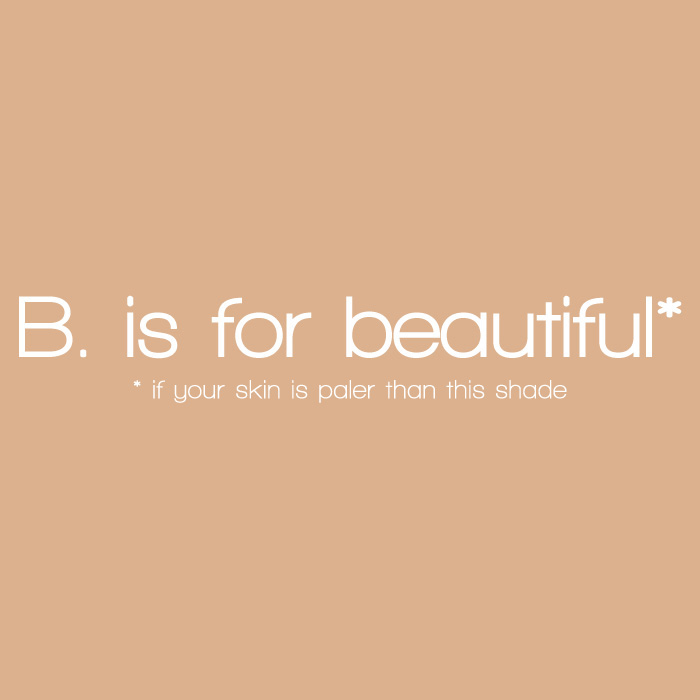 It's been brought to my attention by BeautyPulseLondon that the new B. range at Superdrug offers no base products for darker-skintones.  When Natalie first relayed her disappointment, I thought she must have been mistaken – I haven't seen the products in person myself and simply assumed that a brand who openly boasts…
We're here to give every woman the knowledge and tools to feel her most beautiful every day*.
Would never make such a ridiculous oversight.
Despite offering an impressive range of no less than five foundation products, the colour swatch shown above (taken directly from their website, HTML Code: #DCB18E) is as dark as it gets from an extremely limited five shade range.
Think on this….
It's 2013, you're a dark-skinned woman living in a multi-cultural society that likes to pat itself on the back for its tolerance of diversity and celebration of multi-ethnicity AND YET… AND. YET.  You can't buy a foundation from one of the biggest and newest cosmetic lines at one of the UK's largest high street beauty retailers?
Just how long is this bullshit going to continue?
* taken from their about page here