Well, I wasn't gonna get sucked into the hype.  Oh no, not me!  But then I thought "oooh just one little look to see what everyone's going on about… *swoon*, *thud*, *kerching*"
Sucker.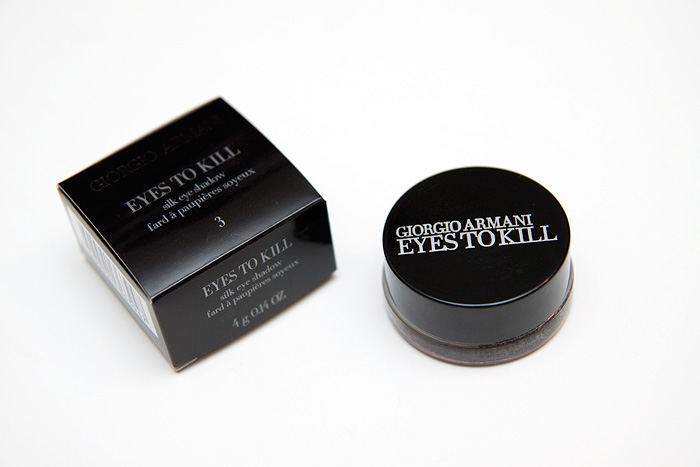 Priced at £24.50, I believe this makes the Giorgio Armani Eyes To Kill Intense in #3 Purpura, the most expensive single eyeshadow I own, roundly beating my Le Metier de Beaute spangly silver that I bought on impulse and have barely worn to this day.
So first things first, is it worth that horrendous price tag?  Of course it's not… but like my Tom Ford lippies, the numbers that ring up on the till matter less once I've fallen head over heels.  All that matters is finding ways to justify why I require at least one more from the range.  Sucker.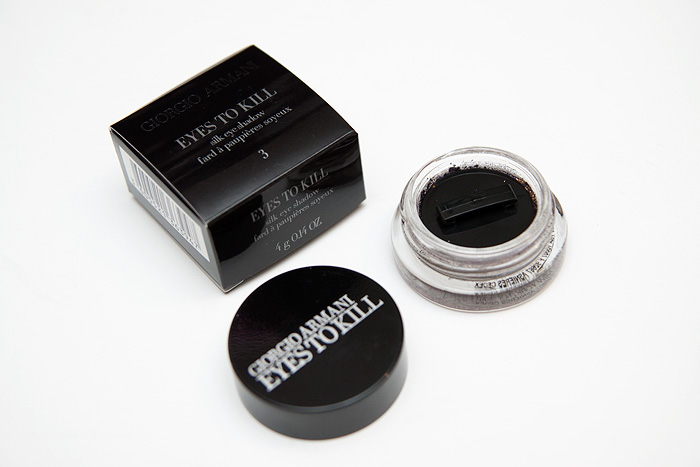 The Giorgio Armani Eyes To Kill Intense range of 12 shades incorporate multi-faceted pigment with impressive colour payoff and a rich, creamy formula.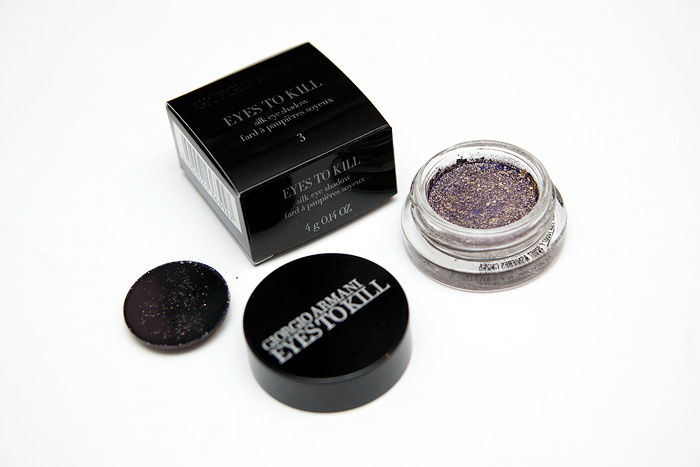 I initially approached the counter with Lust Red in mind after seeing Temptalia's swatch of the blackened-red shade… but a quick check at the alternatives available had me lusting after something a little lighter for Summer.  Don't worry Lust Red… I'm coming back for you in the Autumn!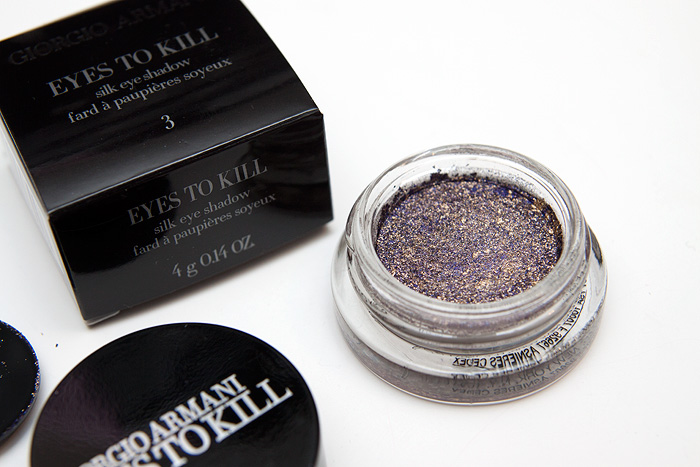 Purpura, #3 is a beautifully blended mix of purples and gold that combine to create a violet-toned charcoal that dances with a golden glimmer.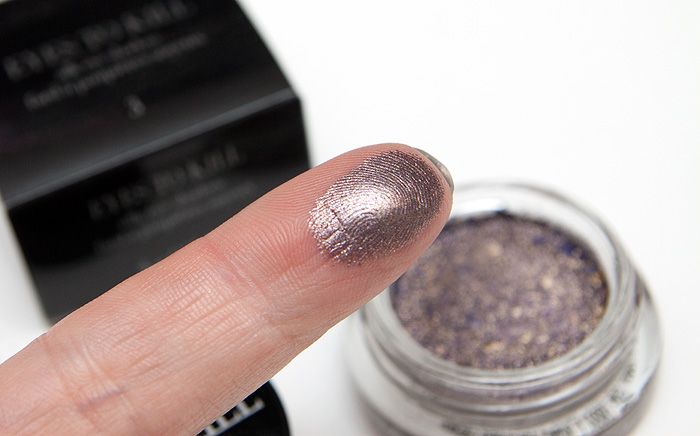 I wouldn't class this as sheer when applied dry but it's definitely more 'buildable' (that's a diplomatic way of putting it!) than some of the other, more intense shades.  This is actually one of the reasons I purchased it as it felt "airier" and more befitting for hot days when a 'made up' face just looks a little too much.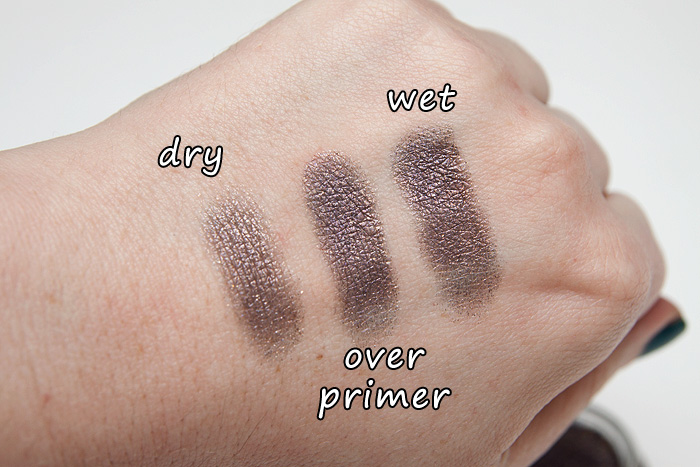 The three swatches above show Purpura applied dry, ontop of primer (Urban Decay original) and with a damp brush.  There's not a great deal of difference between using a primer or simply applying it with a dampened brush so I'd imagine the question of preference will come down to longevity.
As for longevity, well I don't have any opinion on that yet seeing as I only bought this yesterday.  All reports sound good so I'm looking forward to decent wear from this really, rather expensive but ultimately flippin' gorgeous eyeshadow.
Giorgio Armani Eyes to Kill Intense eyeshadow in #3 Purpura is priced at £23.50 and available to buy on counter if you can find stock.  As of yesterday (31/5), Selfridges in London was out but Harvey Nichols came up trumps!
What do you think?  Like or no-like?