GLITTER THROW UP!
I hate glitter polishes.  I can't apply them without thinking ahead about 4 days… the thought of removal makes me want to sharpen a meat cleaver in preparation.
I love glitter polishes.  I can't apply them without smiling at their cheery playfulness.  I love how nothing else on earth makes Leila think her Mum is ridiculously cool like a big ol' pile of glitter vom on my nails.
This is my difficulty.  I know, starving people all over the world think they've got problems?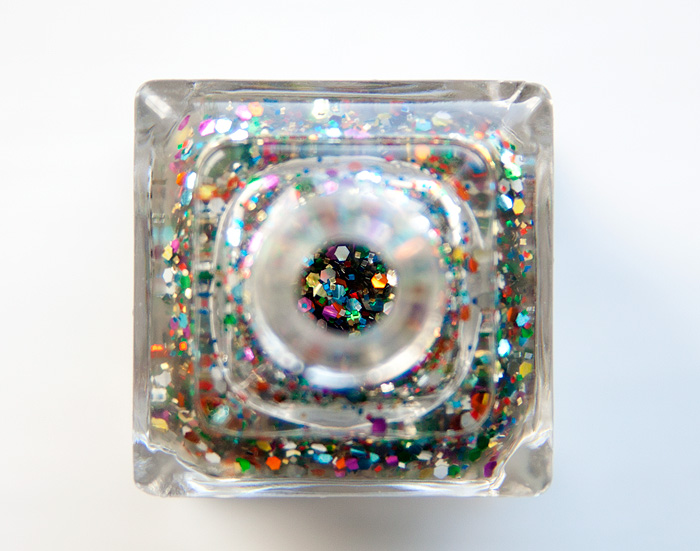 Yeah, that's super pretty right?
I defy you to look at Happy Birthday* and not feel the whimsy in the bottle.  It's the polish that all 4 year olds dream of.  34 year olds dream of it too… they just don't admit it so freely.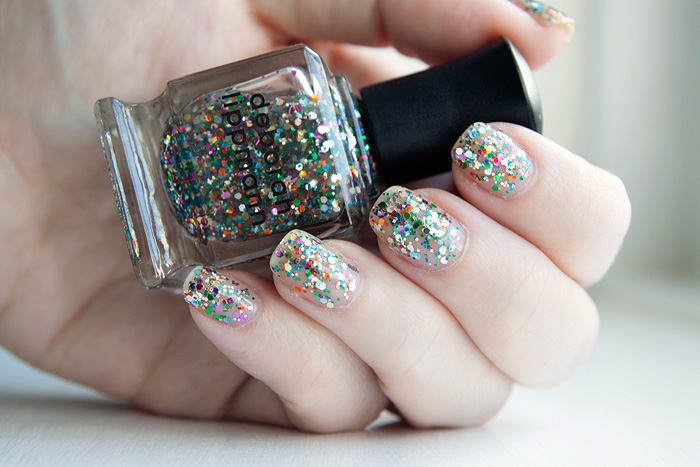 3 coats gives you a fair splattering over a bare nail.  It gave me enough coverage to not be concerned about my poor, yellow nail beds and that's saying something!  It would actually layer over any shade exceptionally well… black would knock it outta the ball park no?
I had so many comments on my nails when I wore this for a few days… the glitter lies flat so it's completely non-irritating but you might still want a top coat to smooth it further.  It's really very lovely, though I did turn the air blue when removal time came.  I attempted one finger the usual way before going for the very successful tin-foil trick.  I'm so glad the cleaver stayed in the drawer.  This time.
Deborah Lippmann Happy Birthday is available to buy online and instore at House of Fraser priced at a nail-biting £16.00
* press sample