Having a little tidy up this morning and I uncovered some more precious bits and bobs to put in Leila's box of memories.  I unashamedly hoard for this collection of papers, objects, cards and photos that make up the parts of Leila's life she'll never remember.
Mr. L has to keep me in check a little.  I want to preserve ever memory we ever make together but let's be honest, I don't think they make boxes big enough.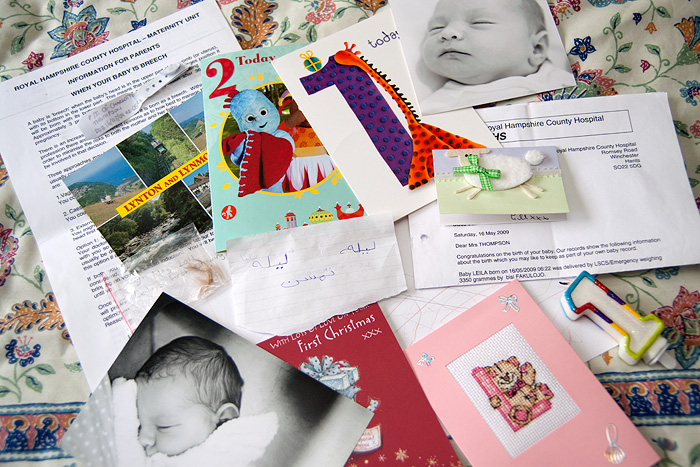 From photos of her first day at home, a postcard from our first family holiday, her first lock of hair and even her name translated into Arabic by a friend who was delighted we'd kept the original spelling…. everything is here for her to look back on when she is big and has babies of her own.
I'm posting this here because I've noticed that the collecting has ground to a halt and I want to remember that even only 2 years on, these precious snippets of her life are moments I'll never re-live.  When she's five, I'll want to remember her as she is now too.
Live in the moment, live in the past and live in the future… where my girl is concerned, I want to absorb every last second.
Do you collect memories like this?