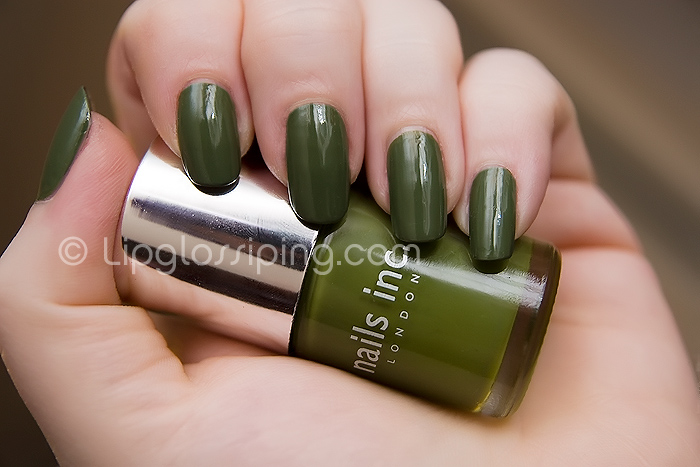 I don't own anything else like this shade.  Nails Inc. Battersea Park is a true hybrid.  It's a cross between army greens and olive, and it really does apply differently on the nails to how it looks in the bottle (I prefer it applied).
1st coat is very nearly opaque, but if you hold your hand to the light, it looks a little uneven in patches… so for me, is a firm 2-coater.  Application is smooth with no dragging at the cuticles.  I do love these slightly murky creme finishes, they don't feel very spring-like (I'm still craving some Barielle's for that. HURRY UP BARIELLE!) but I'm loving them nonetheless.
What are your favourite greens?  Forest? Olive? Shimmer? Pea Soup? Emerald? – Come on, spill… I need some more green in my life.