I feel like a big fat cam whore with these FOTDs… I don't think I've done as many FOTDs this entire year as I have this/last week.  I'm nearly through with all the trios now, I think there's one more after this one… and then I've only got a bloomin' awesome GIVEAWAY of all the ones I've featured so far.  Get in!
So today's is the Wet n' Wild Color Icon Trio Eyeshadow palette in I'm Feeling Retro.  On paper, it's my least favourite… at least half of you will agree when you see the shades and the swatches.  Check it out.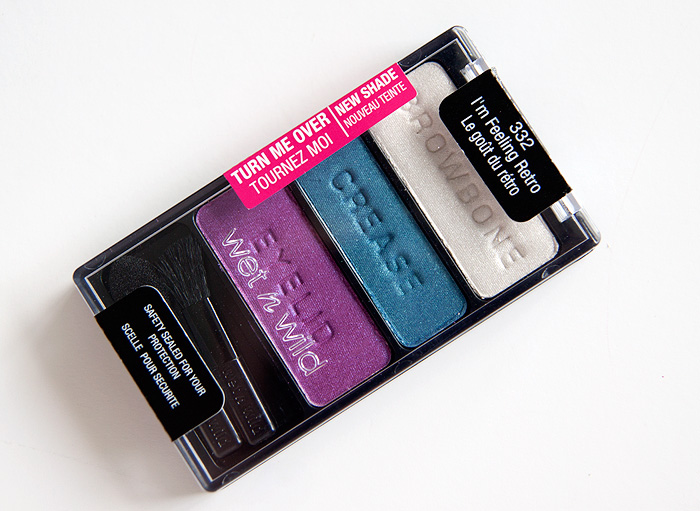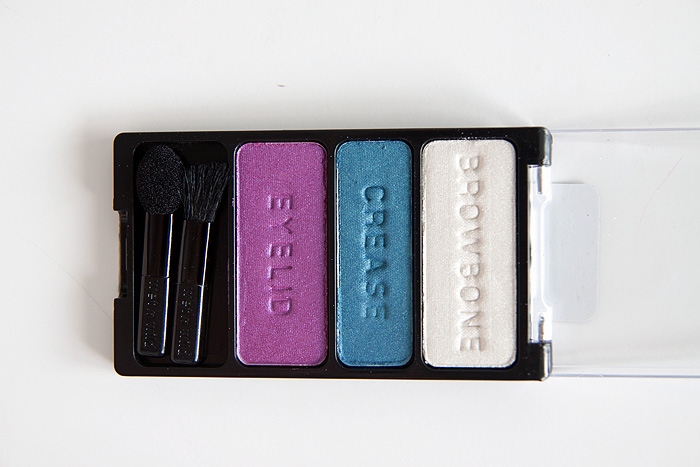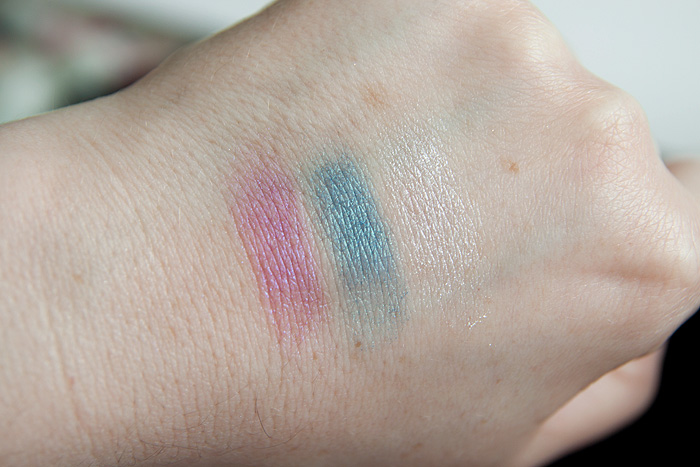 Knowing that it was slightly sheerer than the rest, I did the usual thing of packing it on… if I'd had a trowel to hand, I would have happily used it.  The pink/purple needed more persuasion than the blue which went on surprising pigmented.  The highlight is very sheer and adds more of a luminescence than anything else.
Here's the FOTD alongside Accessorize Merged Blush in Starlet and Lanolips Lip Ointment in Dark Honey.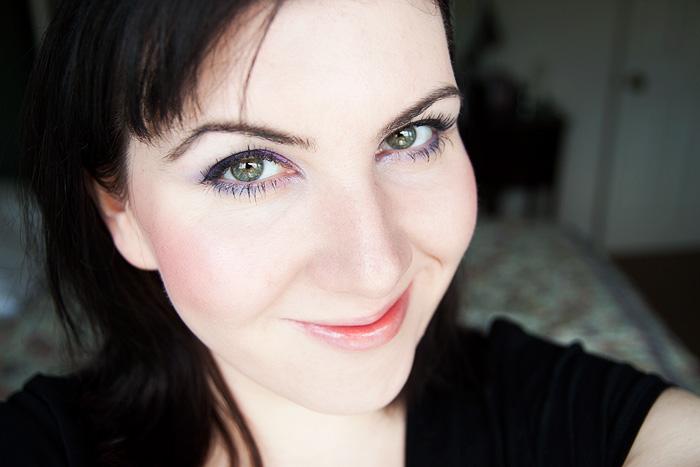 For something that I was honestly expecting to hate… I, well…. don't hate it!  Yeah, it's a bit out of my comfort zone but it's less clashy, clashy than I anticipated and certainly not too fancy dress.  At least, I hope not seeing as I did leave the house looking like this.  Application is a bit rubbish because I really thought I'd be scrubbing it from my face once I'd applied it!
So, come on… did you hate it then like it?  Like it and then hate it once you saw it on me?  Hate/Hate?  Like/Like?  I neeeeed to overanalyse the makeups!