As I write this, the webshop for Fyrinnae is open.  It won't be for long… that's about as certain as death, taxes and all that other stuff.  From a convenience and CS point of view, they're not my favourite company to deal with but it's undeniable that they make some very, very pretty shadows indeed.
Here are some of my favourites: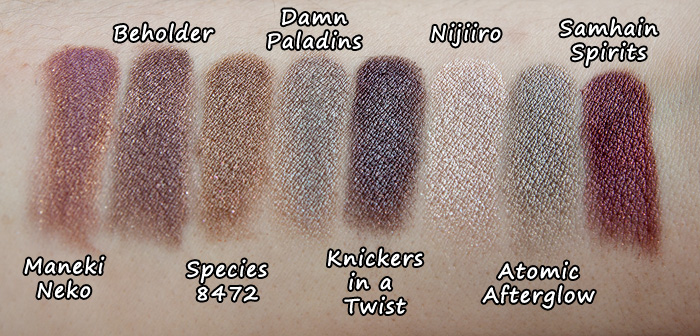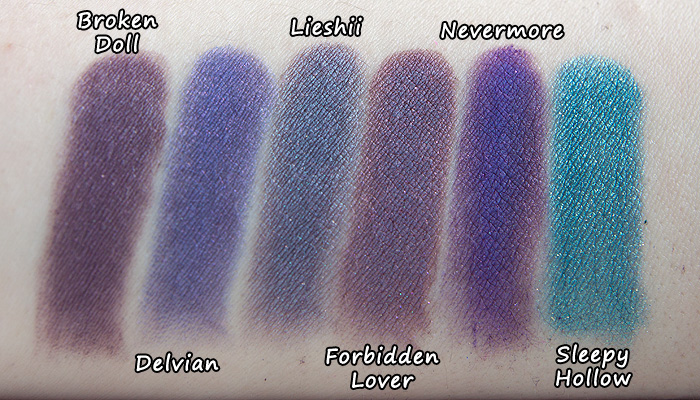 Yep, it's all about the neutrals and purples as far as I'm concerned!
If I had to narrow it down to my three most used Fyrinnae shades?  I'd say: Knickers in a Twist, Forbidden Lover and Beholder.
.
Do you love Fyrinnae?  What is your most used Fyrinnae shade?