I received an interesting press release yesterday that shows the results of a nationwide survey on fake tanning.  It was conducted by YouTravel.com and I thought it was rather fun!
The regions most keen on their fake bake are the north-east and south-east of England, where renowned tanning capitals, Newcastle and Essex, can be found.  A staggering 81% of respondents from the South East claimed to have applied their tans from a bottle this year!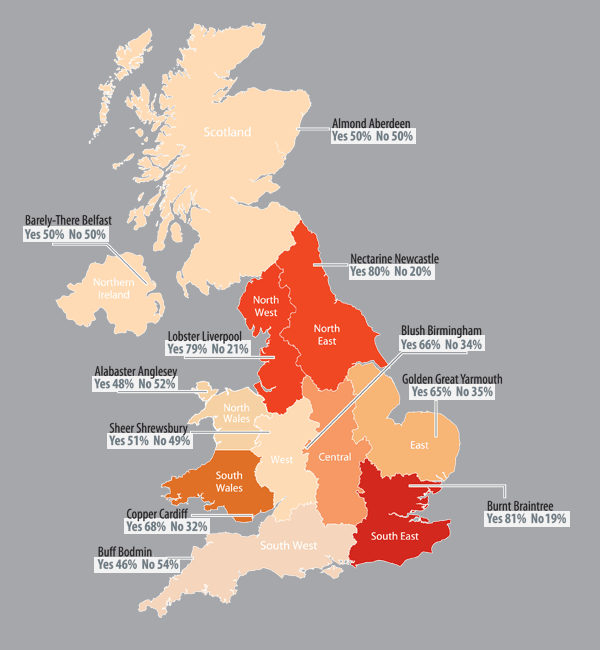 image courtesy of youtravel.com – click here to see full results
Perhaps indicative of just how rubbish I am at fake tanning, my region (the South West) came out with lowest score on the glow-o-meter with just 46% of us bothering to get our glows on.
How did your part of the UK stack up?  And what about you personally, are you a fake tan go-getter?