Question of the Week: What is your all-time favorite drugstore lipstick?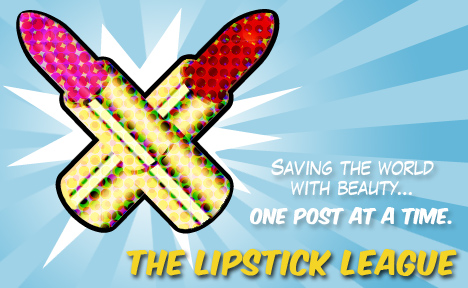 Answer:  Oh boy.  Hardest question ever.  Can I name a range of lipsticks rather than just a single shade?  My favourite drugstore line of lipsticks is the Revlon Super Lustrous, the brand never stop producing fantastic shades in formulas that have stood the test of time.  When you think about many of the high-street classic shades, it's the Revlon Super Lustrous range behind them: Cherries in the Snow, Black Cherry, Pink in the Afternoon, Fire & Ice.  That's a lot of good lipsticks from one line-up.
A lot of my favourites have long-been discontinued but because of their mass-availability, I'm still able to grab them on eBay more often than not… greats like: Strawberry Suede, Pink Velvet, and Raspberry Bite.  Oh, I do love this range with all my heart, you can see why I can't just pick one!
Clumps of Mascara – is all over this fantastic concealer from IMAN Cosmetics. It goes from a powder to a creme. It's magic!
EauMG – shares a list of perfume names that make her feel sad. But, hopefully this post will leave you feeling glad.
Gouldylox Reviews – Too Faced has released their new summer collection and the shadow palette is a vision in bronze and electric pink. It may contain the hottest pink shadow I've ever seen! Is it for you?
Lipglossiping – shares some luminizing foundation tips for boosting skin radiance. Perfect for anyone with a dehydrated skin type!
My Beauty Bunny – Want fuller, plumper, kissable lips? City Cosmetics' City Lips Lip Plumper delivers! And we've got the before and after pictures to prove it.
Nouveau Cheap – swatches what might possibly be the most beautiful drugstore blushes she's ever seen.
Pink Sith – imagines that a Samurai Princess would fall in love with Tatcha's Indigo Soothing Silk Body Care Line while still being incredibly badass on the battlefield!
Prime Beauty – found and beautiful and easy way to bring Radiant Orchid, Pantone Color of the Year into her wardrobe with butterLONDON's Molly Coddled!
Phyrra – shares the Best Cruelty Free Illuminizers. Get your glow on!
we heart this – introduces you to a one-ingredient product under $20 that banishes acne and fights wrinkles. Say what now?
Beauty Junkies Unite – You don't have to be a vintage Urban Decay lover to appreciate this lipstick color that's a blast from the past—and available for a limited time. Try not to fall in love with Gash Revolution Lipstick!
Your turn… what is your all-time favorite "drugstore" lipstick?
if you liked this post, please don't forget to check out my subscriber options, here