Inexpensive and YSL.  Not two words that you'd usually find in the same sentence but as I was browsing some of my usual late-night shopping haunts, I came across a lovely beauty bargain.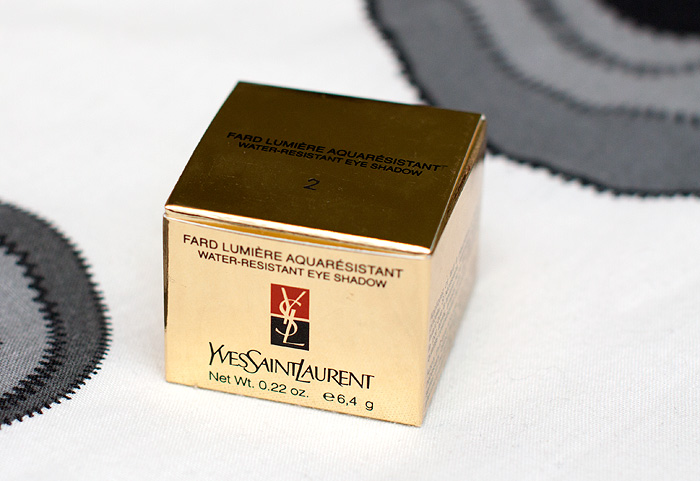 For less than the price of most high-street eyeshadows, you can scoop a YSL Water-Resistant Cream Eyeshadow in a non-disgusting shade.  £4.99.  Bargain of the week yes?
Let me show you how pretty it is…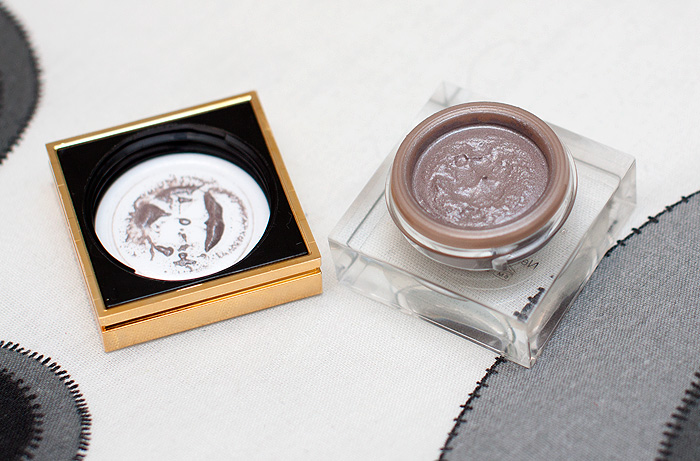 It applies wet and blends to a sheer, crease-resistant base of smokey purple/grey.  It's a great start for building up a smokey eye or worn on it's own as a subtle wash of colour.  It blends nicely with either a brush or fingertip and is one of those great work-to-night out essentials.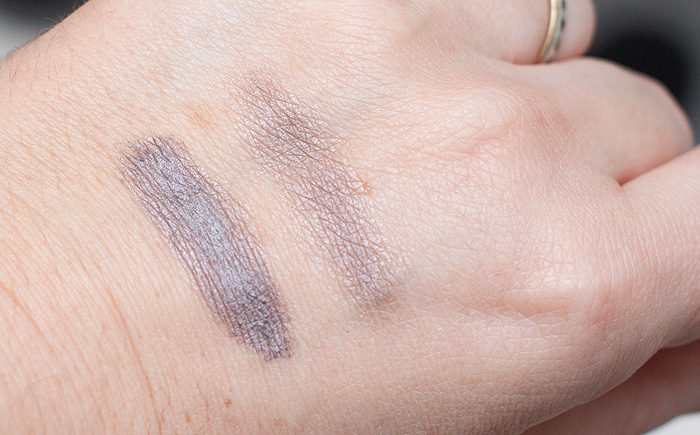 The swatch on the left shows a couple of layers built up, whilst the swatch on the right shows how I wear it most of the time with a slightly darker crease colour.
YSL Water Resistant Eye Shadow in Amethyst Grey is priced at £4.99, available online from DirectCosmetics.com