I have a soft spot for limited edition beauty "collections", especially when they contain premium bodycare products that, to be honest, I'm too tight to spend full RRP prices on.  You see, I don't mind splashing the cash on my face or my makeup collection but I'm a terrible tightwad when it comes to body products.  I'm just not dedicated enough to spend £££ on body lotions and bath elixirs, I usually only remember that I've forgotten to moisturise my legs when I feel my winter-ravaged shins scratching against my tights halfway through the day.
Elemis have released a Limited Edition Top-to-Toe Beauty Skincare Collection which features a full £115.80-worth of products for £55.00, that's a £60 saving on the retail prices!
There's also none of your meagre 5ml or 15ml sample-sizes, each product included in the collection – even if "sample" sized – delivers a minimum of 30ml, which is as much as many full-size products on the market, ensuring that you'll get to give each item a proper trial.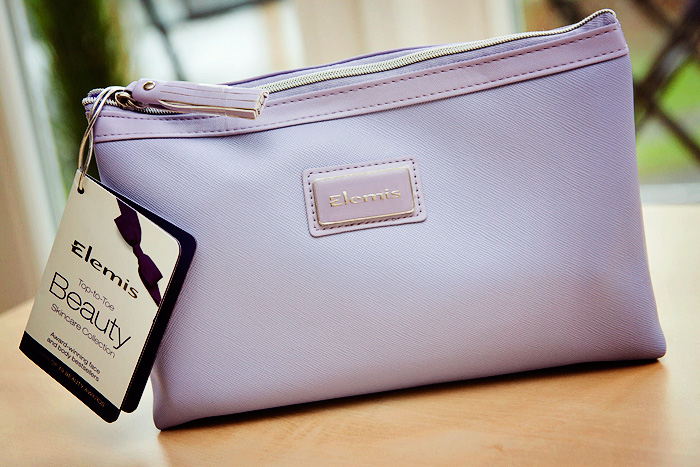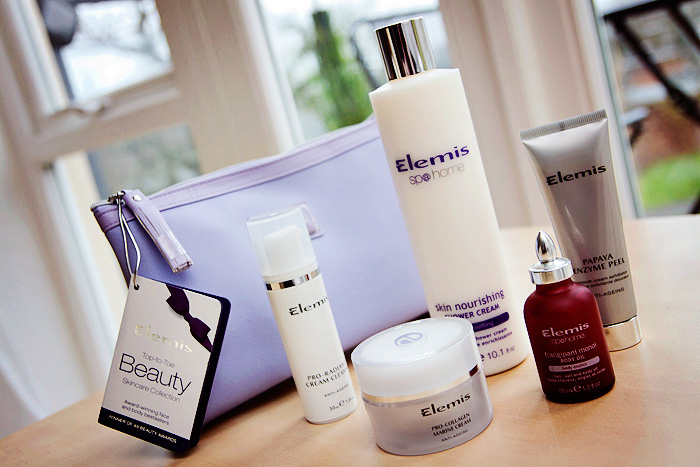 One of my favourite things about this new collection is the simplicity of the items included.  Elemis haven't included any of their more "niche" products in this, there's no cellulite-reducing products… no foot creams, no temple balms.  Basically, there's nothing in it that I wouldn't use on a regular basis in my normal routine, ensuring that I'd get my money's worth on every item.
The 5-piece collection contains the following award-winning products:
• Pro-Radiance Cream Cleanser, 30ml
• Pro-Collagen Marine Cream, 30ml
• FULL SIZE Papaya Enzyme Peel, 50ml
• Full SIZE Skin Nourishing Shower Cream, 300ml
• Frangipani Monoi Body Oil, 35ml
Valentine's Day, Mother's Day, even Birthdays… this is one of those beauty collections that simply won't disappoint, each and every item an Elemis classic, a hero-product.
The Elemis Top-to-Toe Beauty Skincare Collection is available to buy on counter and online now from timetospa.co.uk and johnlewis.com, priced at £55.00
* press sample
if you liked this post, please don't forget to check out my subscriber options, here