I'm feeling a bit Autumnal today thanks to these pretties from new nail polish brand on the block, Carolyn K.  Borne from the creative mind of the London-based makeup artist, this new range of 100% British nailwear is available exclusively at Powder Rooms.
Today I'm showing you one of the three sets available: Carolyn K London Dark Nail Paint Set which includes a trio of shades designed to reflect the personalities of those nearest and dearest to Carolyn.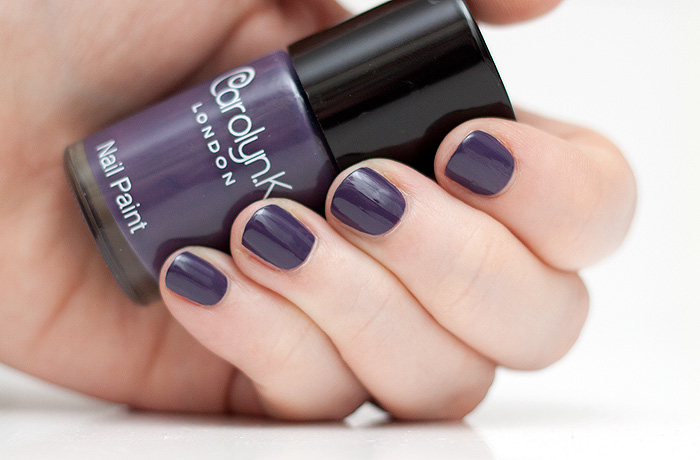 Babette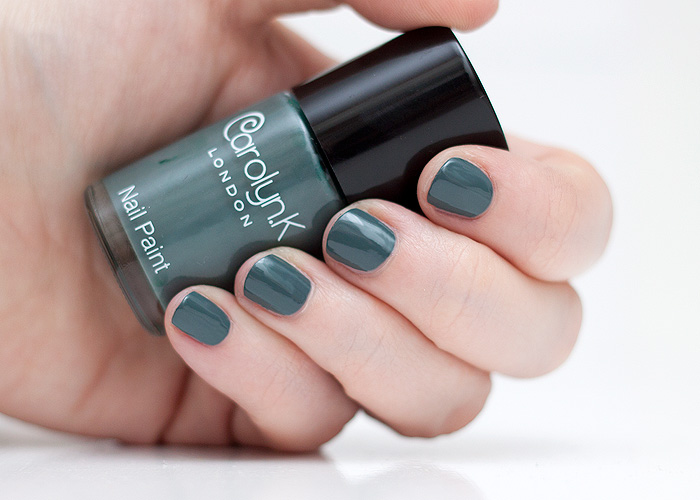 Huby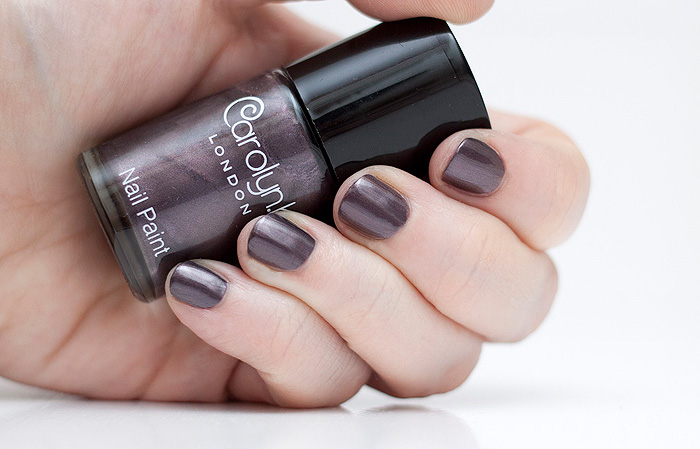 Lilit
All photos show two coats of a formula that was easy to apply and which dried more quickly than I was expecting.  The finishes are naturally glossy and it's only Lilit in the above photo which shows a top coat applied.  I'd describe the formula as slightly thicker than average and care should be taken not to overload the brush.  Talking of the brush, the Carolyn K range offers a flat brush for application.
There are three sets available (I'll be back with swatches of the other sets soon) to purchase online at PowderRooms. Sets are priced at £12.99 with three polishes per set, basically – a bit of a bargain.
* press sample