Superdrug have been raising the beauty stakes lately.  First with their new beauty card, some great new brand exclusives and now a new range of affordable makeup brushes designed for the more makeup-savvy among us.
The Superdrug PRO Make Up Brush range contains eight new brushes in total.  Each brush is hand-crafted with 100% natural hair and as you've come to expect from Superdrug, all are BUAV approved (bunny friendly).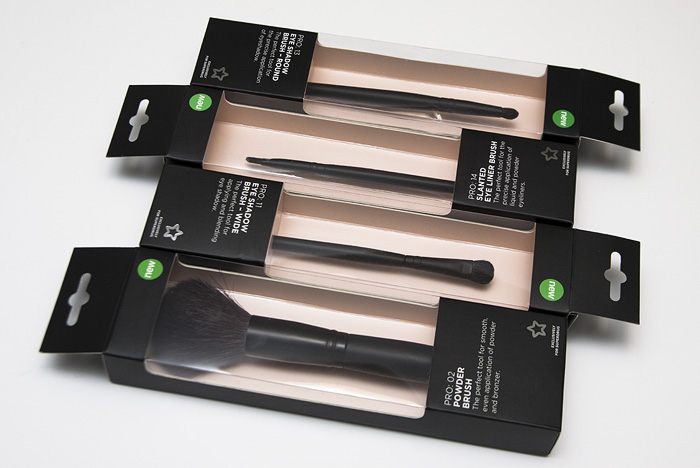 I have a few of the brushes from the new range and have been putting them to the test over the past week or so.  My feelings on each brush vary, so I thought I'd do a quick speed-review of each one.  Let's get started…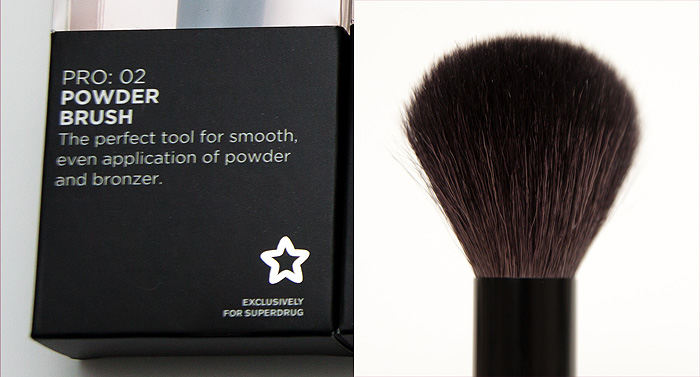 PRO: 02 POWDER BRUSH is a fluffy, domed brush with a softness that belies its price tag.  I would have liked to see a little more weight to it and there is a tiny hint of scratchiness but nothing that would particularly bother me.  It grabs product well and disperses evenly across the face.  The fibres are dense but fairly loosely packed ensuring a light but buildable application.  I didn't experience much shedding either or on my face, or when washing.  Good stuff.   £9.99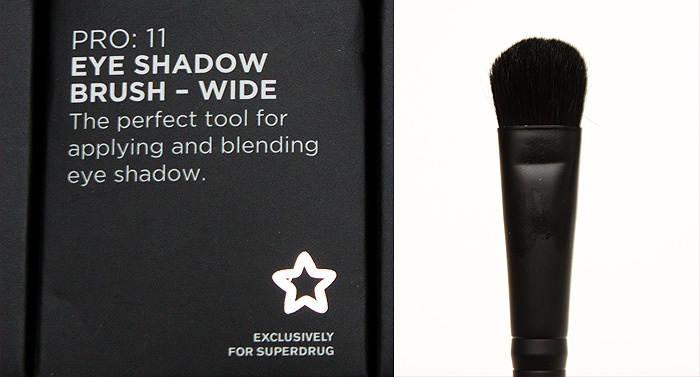 PRO: 11 EYE SHADOW BRUSH – WIDE is a nice tool for applying a wash of colour over the lids.  Again, it's not the most densely packed brush which means that you'll be able to build pigmentation with this effectively but it may end up frustrating you if you like to pack colour on quickly.  It also works well to blend harsh lines in a pinch, easily soft enough not to irritate the delicate skin around the eye area.  I have quite small lids and did end up wishing that it were a touch smaller.  £7.99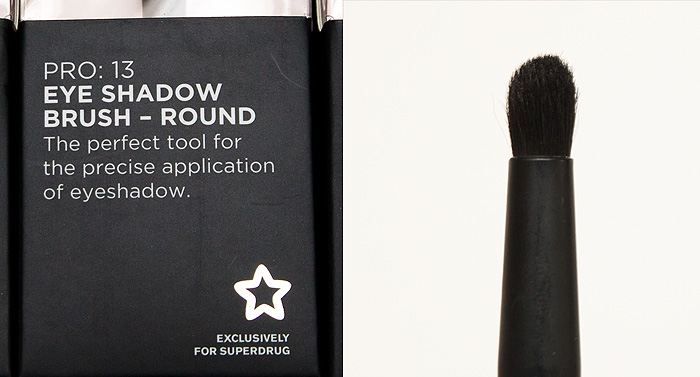 PRO: 13 EYE SHADOW BRUSH – ROUND isn't one of my preferred brushes.  It's nicely shaped with an excellent taper that really allows for some precision work but I just found this one a little too scratchy to use comfortably.  A real shame  because it has some nice resistance to the fibres that will allow you to get right into the corner of the eye and underneath the lashline with confidence that the head won't splay.  £6.99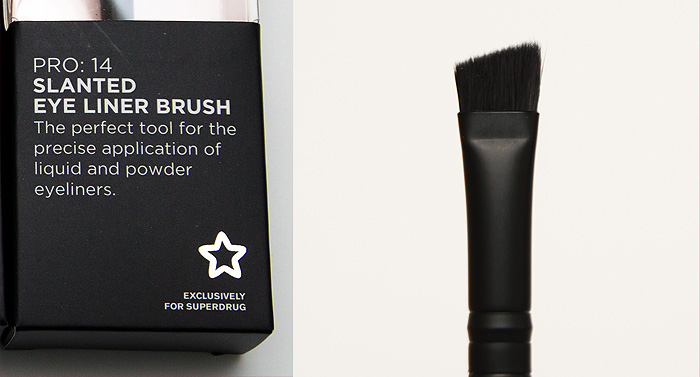 PRO: 14 SLANTED EYE LINER BRUSH makes for the 2nd disappointment in the set.  I simply find it too large and soft to give enough precision to line my eyes.  As I draw the brush across my eyelids, it tries to find its own path of least resistance, buckling under the weight of the drag.  Not great.  £5.99
.
Overall, I think the range is a useful but not outstanding addition to the store.  It's always nice to have more choices where budget brushes are concerned but none of the ones I've tried above hold a candle to my favourite ELF Studio brushes.
If you want to check these out for yourselves, you'll be interested to learn that Superdrug are offering the entire collection at a special introductory price until 22nd November with prices starting from only £3.99 (concealer, lip) and ranging up to £8.49 for the most expensive (foundation, powder).
Have you tried the new Superdrug PRO Make Up Brushes yet?
* press sample