If you ever had reason to think that beige is boring, think again.  Clinique have recently released a lovely, understated collection of nail polishes that range from the palest skin-suiting shade right up to the darkest.  In addition to these eight new limited-edition nail polishes, there's also an eye shadow palette featuring another eight complimentary neutrals.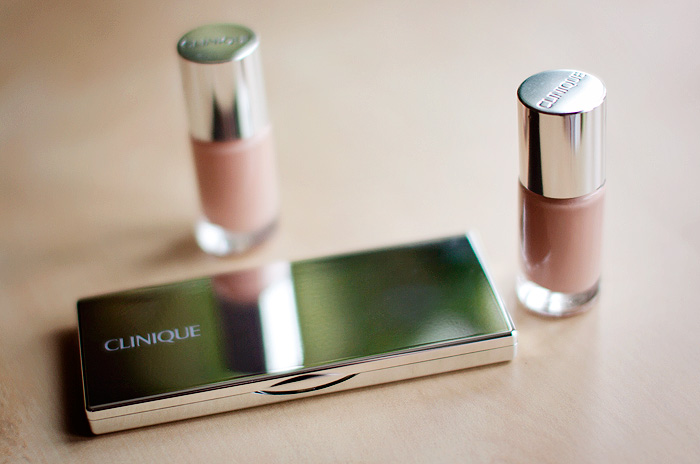 Focusing first on the eyeshadow palette, the limited edition All About Shadow Neutral Territory 2 Palette (£32.00/€39.00) includes an essential wardrobe of work-friendly neutrals, from the softest sparkling white right through to the smokiest dark brown.  The textures are soft and blendable with a creaminess that belies their powder form.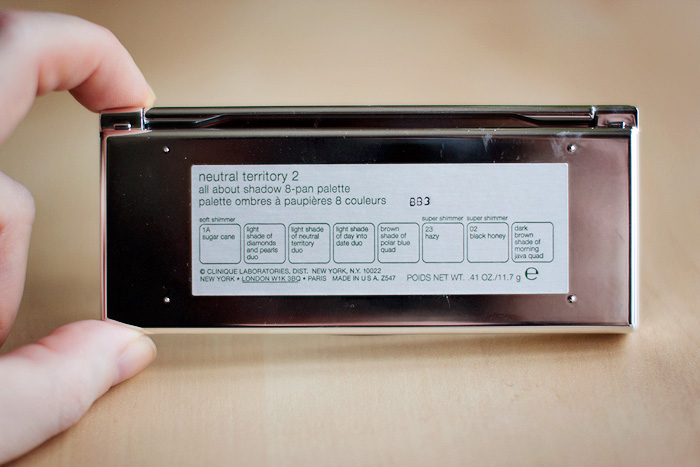 The first five shades in the palette (from left-to-right) contain a very subtle shimmer that reflects a luminosity rather than a glitter but the final three, darker shades, are the ones that will carry your look from day into night, featuring a (slightly) more prominent sparkle.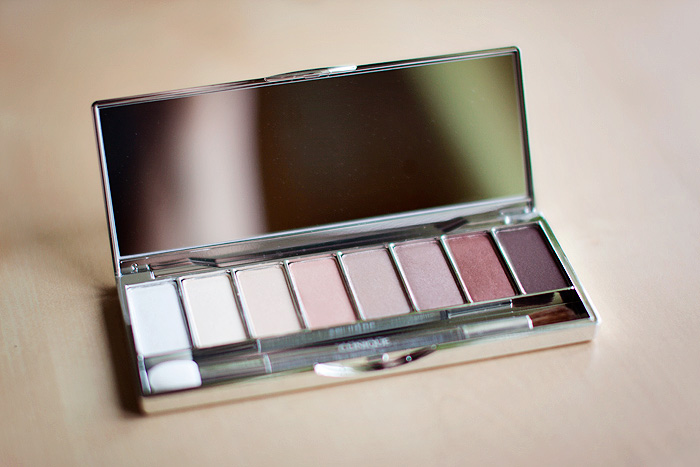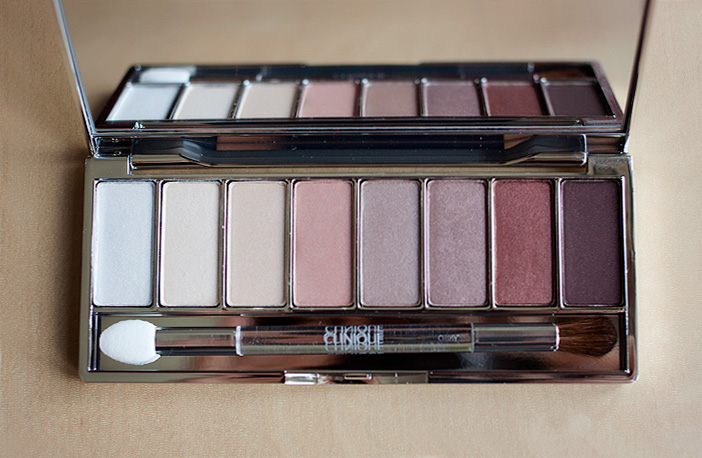 The palette contains a large mirror and applicator with a sponge tip on one end and a blending brush on the other.  As much as I take issue with sponge tips, I won't deny that the addition of a brush on the other end does ensure that you can get a decent application without carrying your own arsenal of tools around with you.
One thing that I haven't mentioned yet is the size of the palette.  As much as I love my Urban Decay Naked Palettes, I find them far too big to offer any kind of portability.  This one is small enough to pop in a handbag with ease.  Most interestingly, despite its minute size, each pan contains more product (gram for gram) than the Naked Palette, although the Naked palette offers a total of twelve pans to Clinique's eight.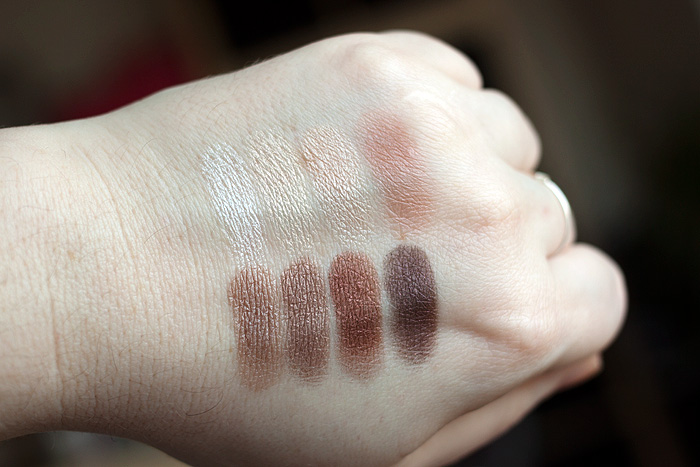 Now, onto the new, limited edition A Different Nail Enamel (£12.00/€16.00) shades…
I've got two of the eight shades to show you, so naturally, I swatched one shade on each hand!  The colours that I received are almost similar enough in shade depth to get away without anyone noticing I'm sporting completely different polishes on each hand!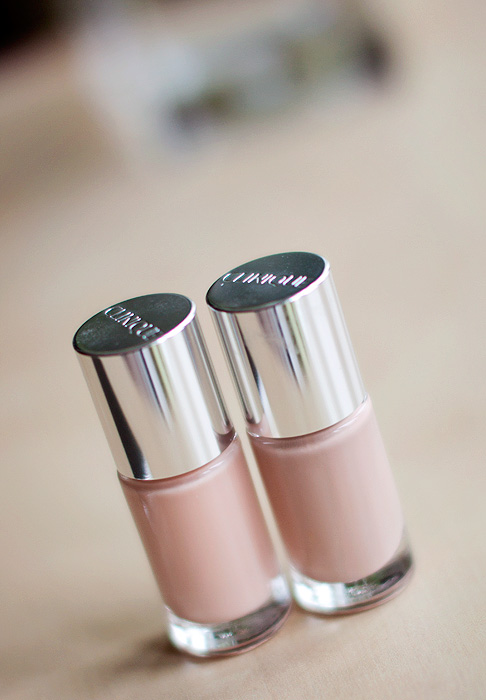 First up is the lighter of the two: Peek A Boo, I See You which is described as a nude peach.  I'm not sure I'd agree with that description… in my experience, peaches tend to be a lot warmer in tone and this one isn't quite warm enough to qualify in my opinion.  Having said that, for me, this is no bad thing as it complements my pale skin-tone beautifully.  It gives a soft, clean finish that's effortlessly chic and lengthens my fingers.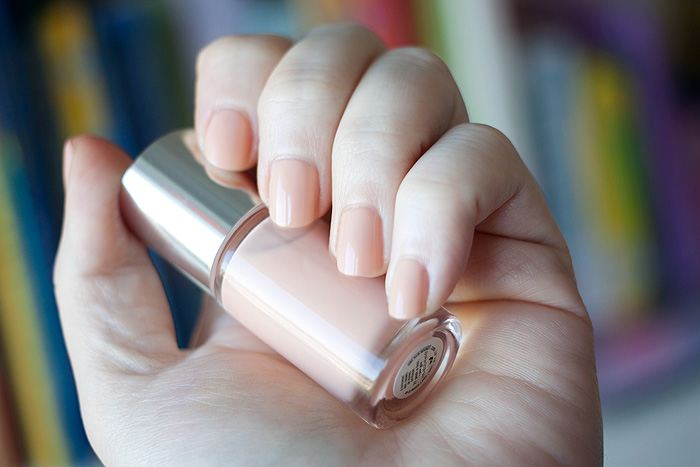 Following this is the next tone darker in the collection: Birthday Suit.  It's a slightly deeper version of the above with just the tiniest hint of a mocha hue.  Both polishes took three coats for a smooth application, but each covered easily without pooling in the cuticles or any other application issues.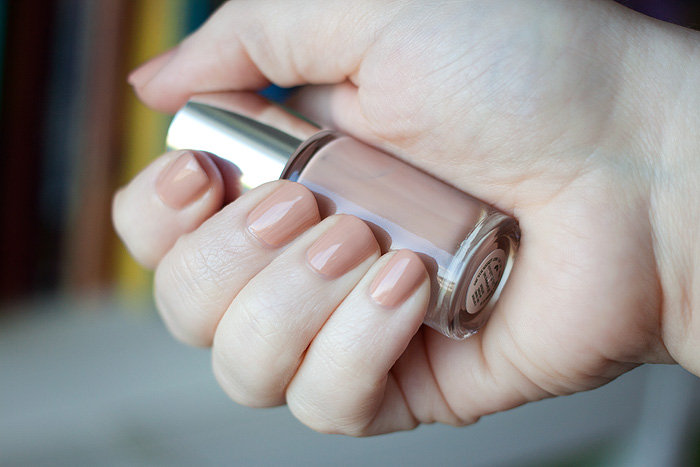 What do you think?  Does the collection offer enough interest for you to be tempted or are you of the opinion that beige really is boring?
The Clinique 16 Shades of Beige Collection is available to buy online from clinique.co.uk now.  Alternatively, the collection will roll out across Clinique counters nationwide from the 7th February.  I imagine the eyeshadow palette might sell out pretty quickly though!
* press sample
if you liked this post, don't forget to check out my subscriber options, here