Steady yourselves ladies… this is a sparkler…
I received a bottle of Glitter Gal Cosmetics Marine Blue holo nail polish via R8Beauty (check them out on Facebook if you haven't already) and when I first pulled it out of the envelope, I knew I wasn't going to be disappointed.  I was right.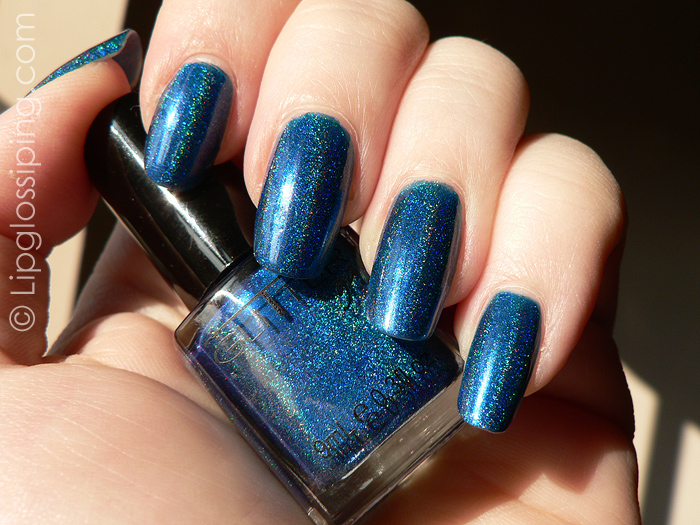 The holo effect is so wonderfully intense that it can even be easily detected without direct sunlight.  The formula was a touch thin and took three coats to achieve a fully opaque finish – I wouldn't normally mind this at all, but as the bottle is only 9mls and I can see myself working through it quite quickly.
I've had SO many compliments on my nails and even got a "WOW!" from an SA in Superdrug yesterday!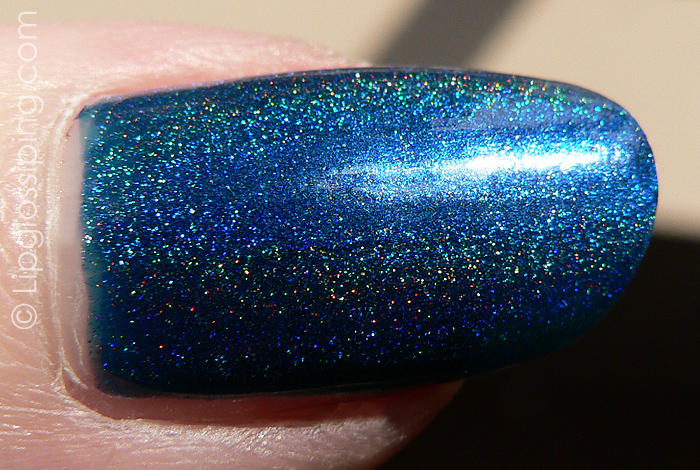 The finish is smooth and doesn't *really* need a topcoat though the addition of one does amp up the shine a touch, so if you can be bothered, I'd recommend.  The brush, although stumpy, didn't give me any application issues and wear has been perfectly adequate.
Glitter Gal Cosmetics are an Aussie brand and there are currently no UK stockists.  You can purchase the Glitter Gal Nail Polishes online priced from AUD$9.95 each.  Sadly, when I added a few polishes to my basket, I was quoted a prohibitive AUD$25 for shipping.  I'll keep my fingers crossed for a UK stockist soon.