Life is full of essentials, and fashion's most faithful of all ensembles is the inimitable little black dress.  Lauded as the holy grail wardrobe-dweller, the perfect LBD should be à la mode whilst appearing simultaneously timeless – a classic to accompany every occasion.  Ultimately, it should bestow the wearer with the confidence of a thousand catwalk models whilst proffering simplicity – the very essence of elegance.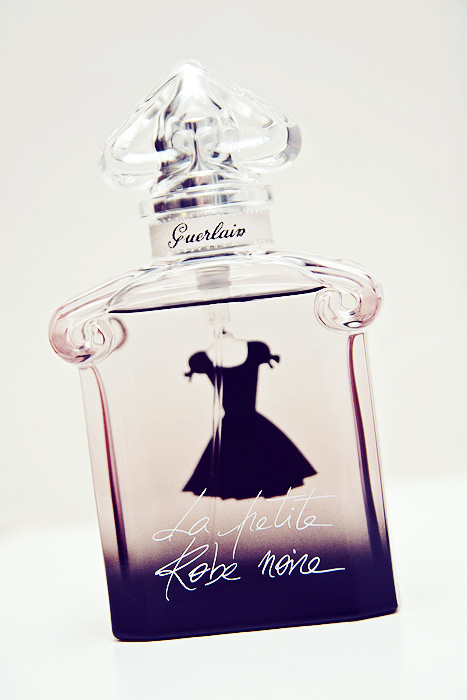 Guerlain's newest fragrance creation: La Petite Robe Noire*, is a nod to the ideals behind finding that ultimate pièce de résistance.  The concept of finding the fragrance equivalent of fashion's most essential item isn't all that unusual when you consider how fragrance is used to both bolster and uplift the spirit, polish one's appearance, and suitably reflect our sensibilities.  Just like fashion, it can leave a lasting impression – so how does La Petite Robe Noire leave me feeling?
The bottle is indeed both simultaneously timeless and "of the now", reminiscent of the Guerlain greats reflected in its silhouette – the bottle is a replica of those that house both Mitsouko and L'Heure Bleue.  The pretty illustration of the artists' (Kuntzel+Deygas) interpretation of the perfect LBD (and let's face it, it's not far off!) grounds the flirtiness and sets the scene for what awaits inside.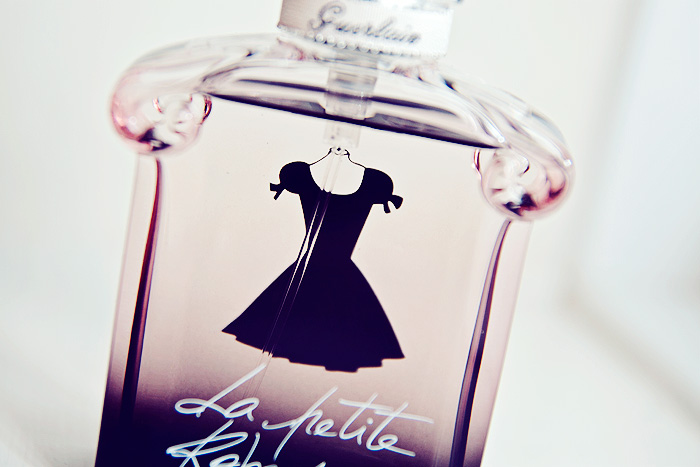 A succulent cherry and frangipane tart immediately springs to mind, whetting the taste buds nicely with the almond notes arriving as a little surprise, flanking the reasonably well-anticipated fruitiness.  These give way to a classic heart of florals taking shape in the most feminine of forms, rose.  Bulgarian rose essence and candied Turkish rose absolute to be exact.  These middle notes reject the initial fruitiness, clinging instead to the almond and giving the perfume an edible but-not-quite gourmand appeal.  It feels strangely as though the notes (written down) should be offering something headier than my nose is experiencing and although this is absolutely a scent for evenings, it's certainly not too boudoir.  The close is a little disappointing to me – touted to deliver shadowy temptations of liquorice and smoky black tea, I sense more of the classic Guerlinade accord of tonka bean and vanilla, and beautiful though it is – I'm longing for more of those promised shadowy temptations!
La Petite Robe Noire displays all the hallmarks of a best-selling fragrance.  It's beautifully crafted, with a carefully-defined story to be found within.  From the moment you slip playfully into the attire, to the moment that the LBD is slipped from your shoulders and onto the bedroom floor, you are led through an evening of flirtation and romance, culminating in the classic Guerlain finale.
Don't be fooled by the illustrations, which in my opinion, make this seem like a choice for a younger generation – there's is plenty in here to appeal to all ages.  I recommend seeking this one out for a sniff when it sees a nationwide release from the 24th July.
La Petite Robe Noire EdP is available now at Selfridges, priced from £42.00
* press sample