It's no secret that I'm a big fan of BareMinerals, infact not a day goes by without  a quick dust of their original foundation either as a "topper" to my liquid foundation – or during the Summer months – worn alone.  I love their little store in Covent Garden that I like to refer to as a "swatchers paradise" with some of the friendliest MUAs in the area.  If I'm honest, I find most of their ad campaigns a little twee (this one included) but they always make me take notice, and that means they're doing their job right?
I thought I'd share their latest campaign with you — half of you will be dry heaving at the saccharine-sweet concept, the rest of you will be joining me by doing the same but with a certain degree of admiration!
Take a moment to watch this and you'll see just what I mean…
Animal activists?  Non-profit business types?  Voracious readers?  Striving to be like your own children?
One half of me is completely inspired, the other half wants to throw my Full Flawless Face brush at the screen.  I can't help it, I'm such a *girl*, I felt a bit goosebumpy at the end, maybe someone left the window open?  Yes, that must be it.
The final selection of faces, "blind-selected" for the campaign: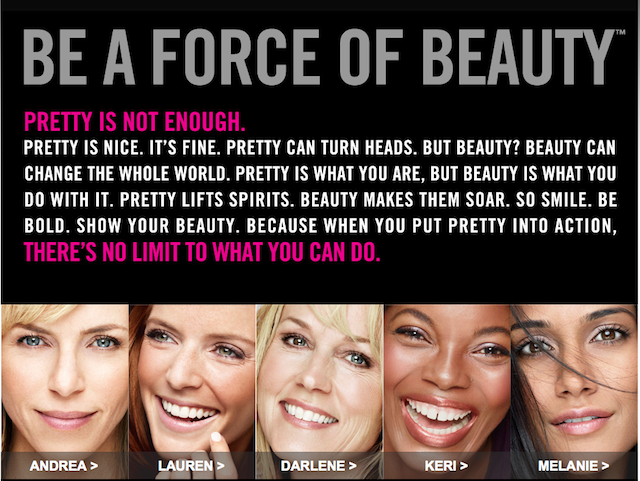 To read more about the campaign and the models selected to front it, check out the Bare Escentuals website.  What do you think: cute, nausea-inducing or a healthy bit of both?!