This month sees a new foundation release from Rimmel London which promises to instalntly re-awaken skin with a healthy, radiant looking glow.  Otherwise known as Wake Me Up Foundation.  We could all do with a bit of that no?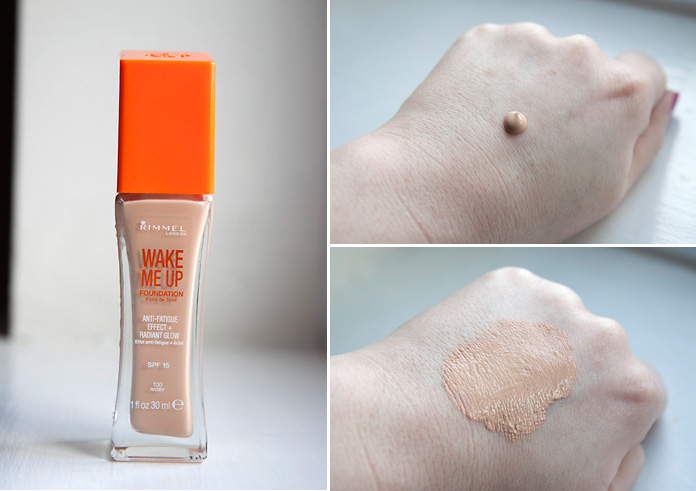 The formula contains tiny 'radiance pearls' to help illuminate the complexion… but I can't see them, so they really must be erm, tiny.  It's not one of those sparkly foundations that luminize by turning your face into a disco-ball, put it that way.  It's medium/full coverage and conceals an uneven skintone brilliantly… I can also feel some significant silicone going on with a primer-y slip that effectively conceals larger pores better than many foundations I've tried.  And I've tried a lot.
I'm using the lightest shade (Ivory), which as you can see above – is a hair too dark and a hair too warm for me.  This isn't groundbreaking stuff… when you only have six shades in your range, you're not going to have a shade for everyone.  Something to bear in mind if you're on the pale end of NW15 (I'd class myself somewhere inbetween NW15/NW20).
It claims to last 10hrs, I'd say it gets close to that for me, a little bit of slip down the bridge of my nose but it wasn't sliding off my face by lunchtime.
Infact, I think this is pretty darn amazing for an £8.99 price tag.  Except for one thing.  It hates dry skin… if you have any flakes, no matter how invisible they may be when you're bare-faced – once you've applied this, you'll be scratching at them in an attempt to dislodge.  I can't comment on how this would work for oily skin types, I think you may experience a little too much slip as I didn't feel this was particularly mattifying.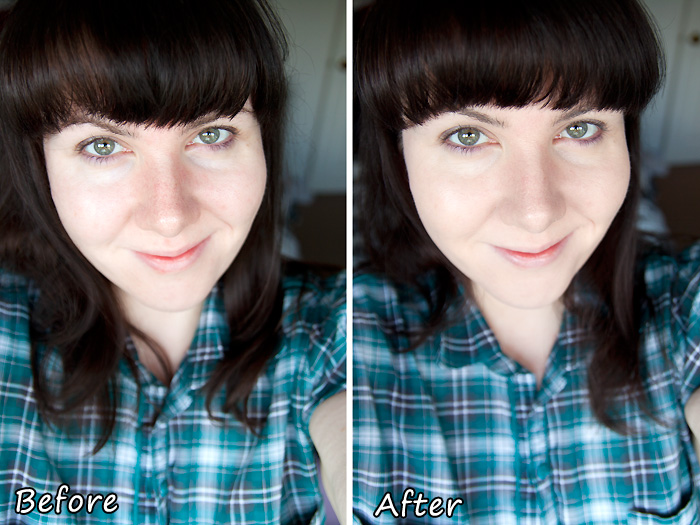 On my cheeks, where my skin is 'normal' – this foundation worked flawlessly, better than flawlessly thanks to it's pore-busting properties but over my problem (dry) areas, it struggled.  In other words… I'm coming back to this when I get my dry skin under control and I may not stray for a while.
Rimmel London's NEW Wake Me Up Foundation is available instore now from Boots, Superdrug, etc. Priced at £8.99 for 30ml.
* press sample