Who's da boss? Leila's da boss (when I'm not around – sorry Mr. L!)
It's Leila's 3rd  birthday party today, though she doesn't turn three until the 16th May it was the only day available at the venue so I've been trying to explain to a very confused tot why it isn't actually her birthday yet but everyone will be wishing her a Happy Birthday – cue confused face.
I'm wearing Butter London's Bossy Boots from their Spring/Summer 2012 collection in honour of the occasion, seeing as I'll be rounding up a few under 8s, I thought it quite appropriate!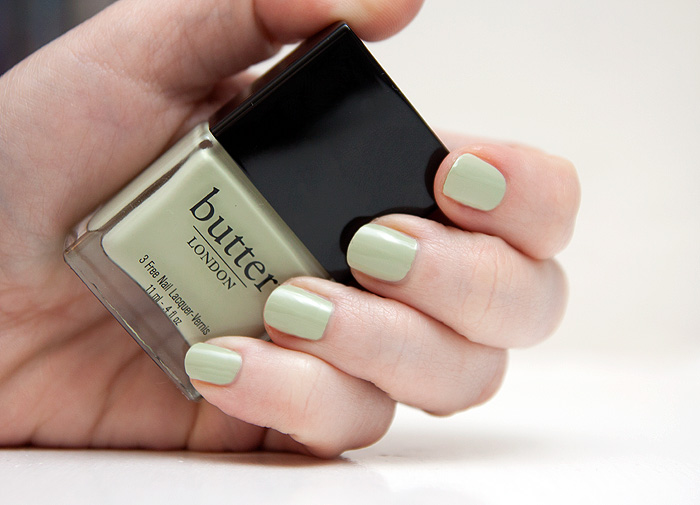 Isn't it Spring-like?  I love muted shades but whoulda thunk I'd go gaga for a pistachio shade like this!  I like that Butter London haven't made it too dirgy or grey and have kept it feeling somehow fresh and airy without sounding the "woah green nails" klaxon.  I'm absolutely, positively against wearing green nail polish on your toes usually (fungal feet) but I'm gonna admit to being tempted by this one.  Talk me out of it please!
Opaque in two coats, it needs the second to get rid of pastel streaks – the formula covered nicely but did have a tendency to pool around the cuticles… thin strokes required!
Butter London Bossy Boots is available to buy online from PowderRooms, priced at £11.95