Described as a 3D Brightening Pink Face Powder, I'm wondering if this is the Benefit blush we've all been waiting for?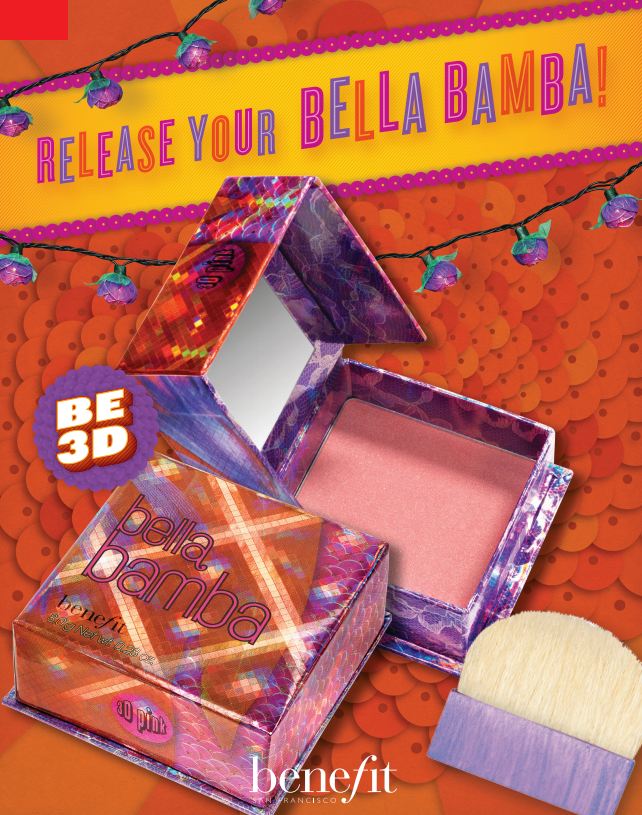 Bella Bamba is described as the triple dimension of pink!
[stextbox id="alert" bcolor="b0c4de" bgcolor="e6e6fa"]Laced with shimmering gold undertones, this 3D watermelon blush is multi-dimensional to the naked eye… wear it on your cheeks or dust it lightly all over your face to look brighter, perkier, prettier![/stextbox]
I'm always excited to see a new Benefit face powder and this is no exception.  It's set to retail at £23.50 and is due out in February 2011.
Will you be heading to your local counter to give this one a spin?