One of my biggest passions after makeup and photography is geography.  I'm an avid consumer of guide books, atlases, and street maps.  I buy an A-Z of nearly every UK town I visit, bought Leila her first globe last year and can spend literally hours poring over google maps.  Despite never having lived there, I can navigate London as well as a native and will always rate exploring a city above lazing on a beach.  I'm crazy about culture (nothing too high-brow mind!), buildings and places.  I geocache in my spare time and go on guided walks in my local area just so that I can see it through the eyes of a tourist.  How many cool points have I lost?
Without getting all cultural about it, and heaven forbid – stereotypical, I've been trying to think of how where we live affects our lives from a beauty perspective.  I couldn't come up with too much in the way of trends without reverting to cultural stereotypes but then I got to thinking about the kinds of products that certain areas of the world seem to produce very, very well.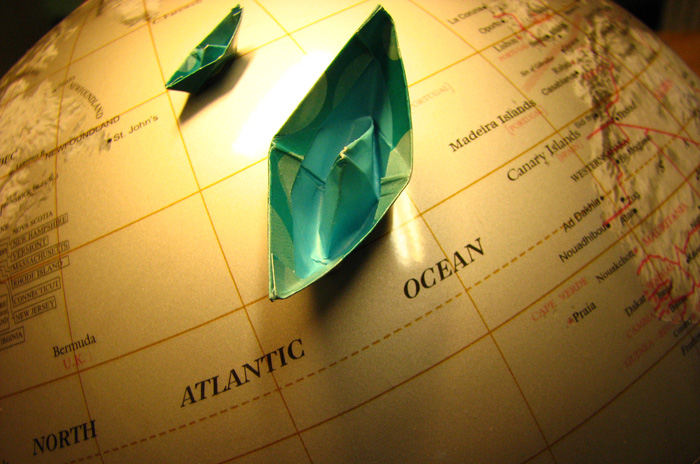 When I think of skincare, I often think firstly of France with it's Parisian skincare, therapies and more classic approaches to anti-aging.  Moving across the globe to Australia and it becomes more about the natural approach with tea tree oils, aromatherapy and herbalism.  Heading north to Asia and it's all about sun protection and masks to promote collagen, a mixture of hi-tech science with traditional ingredients.  Tanning?  Go on… guess.  Brazil!
I would look to the Middle East and India for insights into promoting healthy hair, with natural oils and remedies coming top of the list.  South Asia for treatments… massages, exfoliations, all that body-beautiful stuff.  The U.S.?  Probably surgical cosmetic procedures!
The world really is our oyster when it comes to picking and choosing products, techniques and knowledge.
Where do some of your biggest associations come from?  Which countries or regions do you align with your beauty routine?