Is it just me or are we experiencing some rather good deals at the moment?  My bank balance has been taking a serious hit the past couple of weeks!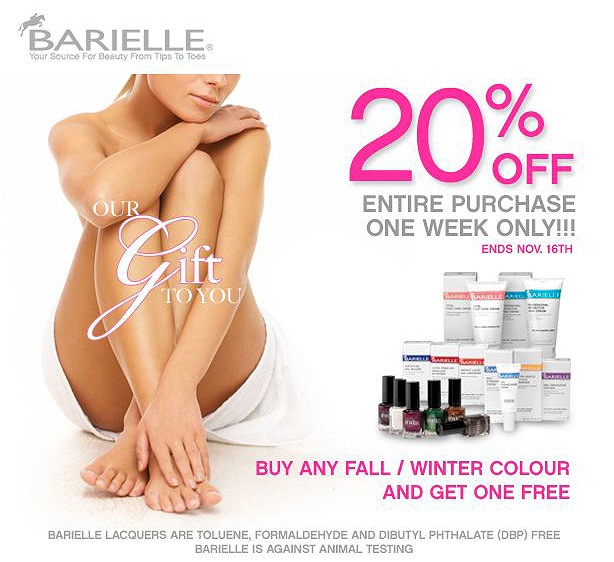 For one week only, Barielle are offering 20% off EVERYTHING… but… (and here's the kicker)….
The Spring, Summer, Autumn AND new Winter polishes are still on BOGOF!!
Two Barielle's for a grand total of £6.40?  Oh.. if you insist…