Browsing my local Debenhams last week, I came across this Color Intrigue Eyeshadow from Elizabeth Arden in shade, Smoke. Ohhh, the familiar beauty of a cool-toned taupe sucks me in almost immediately.
It was reduced down to £7-something, and as I hadn't been able to find the jumper that I was in there to buy, I consoled myself with an eyeshadow instead.  You can imagine my tutting when I got home and found it for sale on DirectCosmetics for £3.49. Tut.
But nevertheless, I'm happy with my purchase – I adore the Elizabeth Arden eyeshadow formula which is so terribly underrated in the blogging world.  Smooth and creamy powder formulas with long-lasting wear and good pigmentation.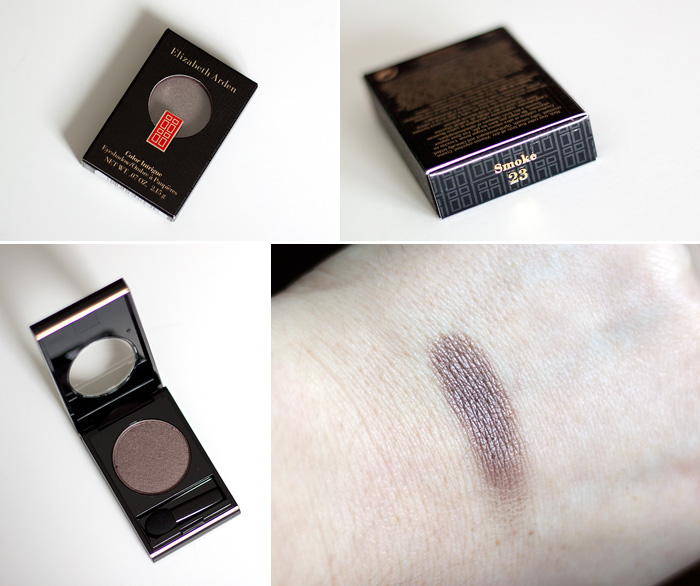 I'll do a giant swatch comparison of all my taupey shades soon (if I remember), you'll probably find that most of them look pretty much exactly like the one above.  For my shame.
What colour eyeshadow do you over-buy?