I don't know if this is an unusual blogger trait, I'm willing to bet that it isn't.  But I have a confessionary secret stash and it's not of makeup.
Oh no, it's far sadder than that… it's a secret stash of photographs of makeup.  You see, the thing about us hard-boiled bloggers is that we often struggle to physically open and use makeup before we've documented it for prosperity.  I've bought some true beauties in the past that have sat for months, untouched… pristine… my fingers aching to prise open the casing and daub the contents over my face.  But I've resisted.  All because I haven't gotten around to photographing it for the blog.
And so today, I'm delving into my stash of photographs for an oldie-but-goodie.  The other problem with hoarding makeup (and photographs of makeup) is that by the time you get around to blogging about them, they're often discontinued.
But in today's case… this may be no bad thing, because it also means…
BARGAIN.  When was the last time you saw an Edward Bess eyeshadow for £6.99 inc. postage?  Let me tell you, as happy as I am for your bank account… I'm crying for mine.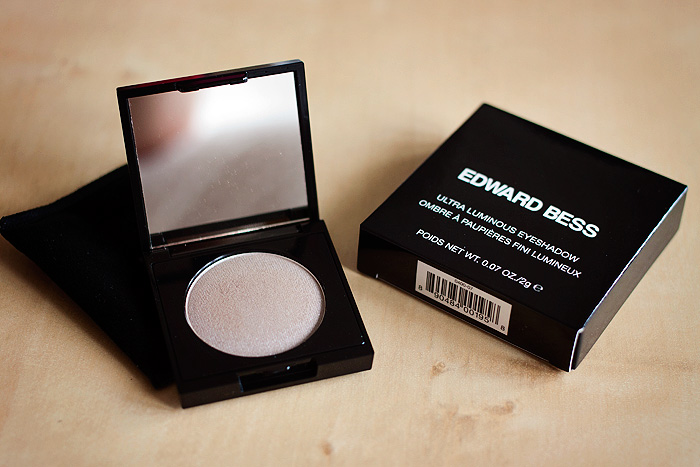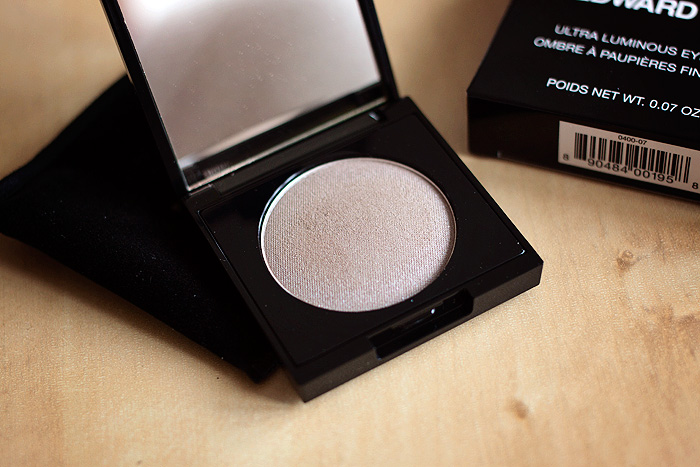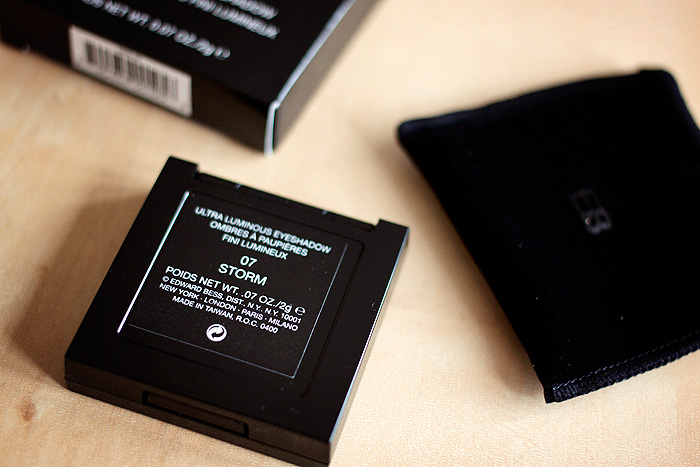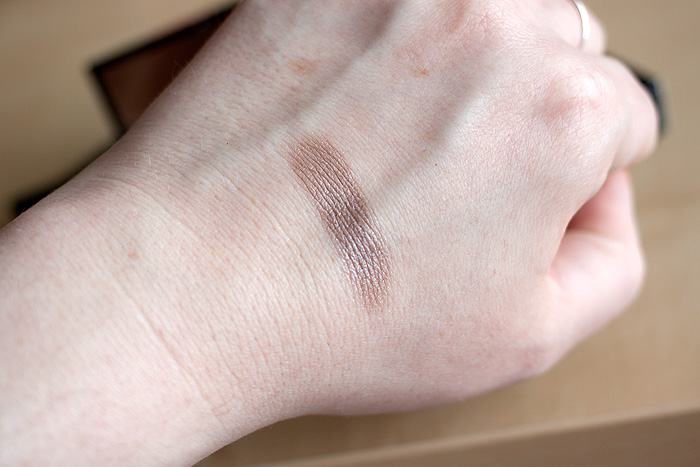 Edward Bess Ultra Luminous Eye Shadow in Storm is a silvery taupe.  I like to call them "ghostly" taupes and they're my favourite kind!
A pretty neutral with a shot of ethereal silver flashing through its veins.  It applies as smoothly as you'd expect from the premium U.S. brand and works beautifully as an allover one-shade choice for fraught Monday mornings.
Where did I spot this bargain of bargains?  Well, on the 'bay of course!  Don't feel too sorry for me paying full whack, I've spotted that the same seller also has another EB shadow that I've got my eye on, I may yet make it up to myself!
Are you happy to buy discontinued products from eBay (with a bit of homework) or are you too scared of fakes and fungal infections from out of date cosmetics?
if you liked this post, please don't forget to check out my subscriber options, here